Exclusive
'They Don't Live In Reality' Duggar Cousin Amy Slams Family's Courting Rules, Says She's Grateful For Horrible Past Relationship, Amy Duggar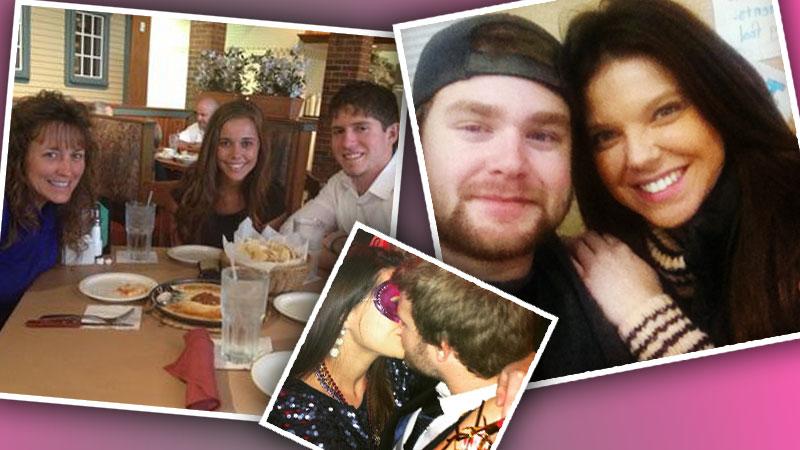 Amy Duggar loves her famous aunt, uncle and cousins, but she doesn't quite comprehend their ultra-conservative lifestyle— especially their courting rituals!
In an exclusive interview with RadarOnline.com, the 28-year-old country singer claims the 19 Kids And Counting offspring "don't live in reality."
"They have a Duggar bubble," she tells Radar of cousins including newlyweds Jill, 23 and Jessa, 24, who were forbidden from kissing their husbands before marriage and were strictly chaperoned on G-rated dates.
Article continues below advertisement
"I can't even imagine courting like that. It works for them, and I hope to God they have successful relationships…But what if they suck at kissing? I can't imagine not kissing to full blown 'let's do it all' in 30 seconds!"
Unlike Jill and Jessa, who married their very first loves last year, Amy, family patriarch Jim Bob's niece, dated "all kinds of guys" before falling for her boyfriend of three months, Dillon King.
"I couldn't imagine marrying my first boyfriend," Amy continues. "I thought the world of him, he was a Christian guy, and he cheated on me! I'm glad I had bad relationships and I grew from that. You learn from everything you do, it's part of your story."
Though she prefers her own dating methods, Amy says she does see the benefits of the Duggars' fundamentalist Christian courting.
Her cousins "don't know a broken heart," she explains. "They never had it broken, which is so pure and honest and beautiful. Jill and Jessa didn't bring any baggage into their relationships. Everyone wants a relationship like that. But most of us have to weed out the weeds before we get to a flower!"
Fortunately, Amy found her flower in King, a printing firm owner in her native Arkansas.
The cute couple has been documenting their sweet love story on Instagram for fans.
Though King was injured in a car wreck last month, the diligent girlfriend is nursing him back to health.
"He's doing better, he can hobble. I call him Mr. Hobble," she gushes. "He can't really work that much right now, so I'm helping him out when I don't work. I help him put his socks on, make him dinner, little things he appreciates. We're growing closer together."