Watch Livestream Here: Aaron Hernandez Murder Trial Continues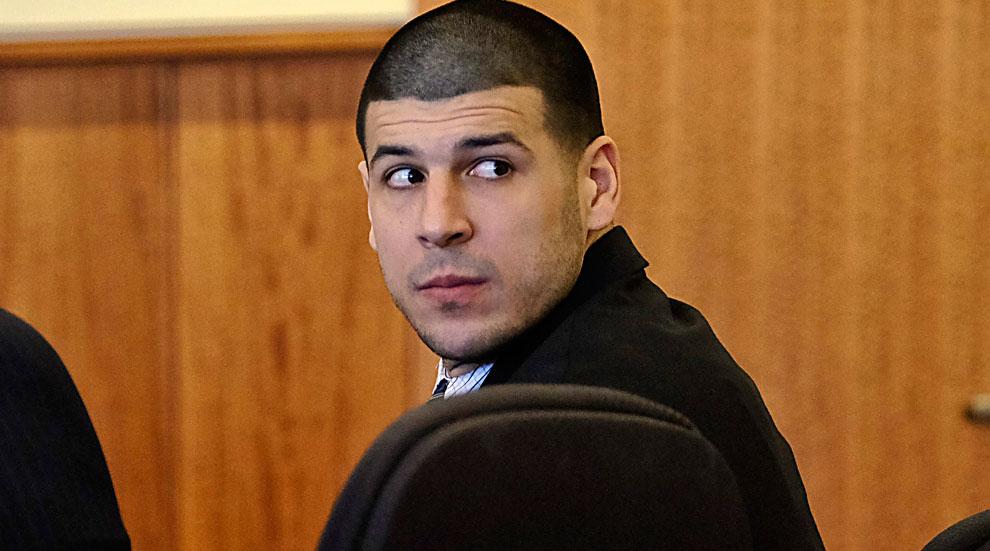 The murder trial of ex-New England Patriot Aaron Hernandez continues Thursday, and RadarOnline.com has a livestream of the proceedings.
Watch the livestream on RadarOnline.com, courtesy of WildAboutTrial.com
Early Thursday, Hernandez's attorney James Sultan grilled North Attleborough police Capt. Joseph DiRenzo over handling of evidence in the case, as the lawman said that officers certain artifacts retrieved from the scene, including shell casings, were moved due to a rainstorm at the time.
Article continues below advertisement
The 25-year-old Hernandez has pleaded not guilty in the June 17, 2013 , who was gunned down in a North Attleborough, Mass. industrial park.
Prosecutors said the NFL standout organized the killing with the help of associates Carlos Ortiz and Ernest Wallace, who have also pleaded not guilty. Hernandez has also pleaded not guilty to murder charges in a 2012 double killing, but the judge has barred prosecutors from mentioning the separate charges in the Lloyd trial.