World Dog Awards Giveaway: Win A Celebrity Gift Bag!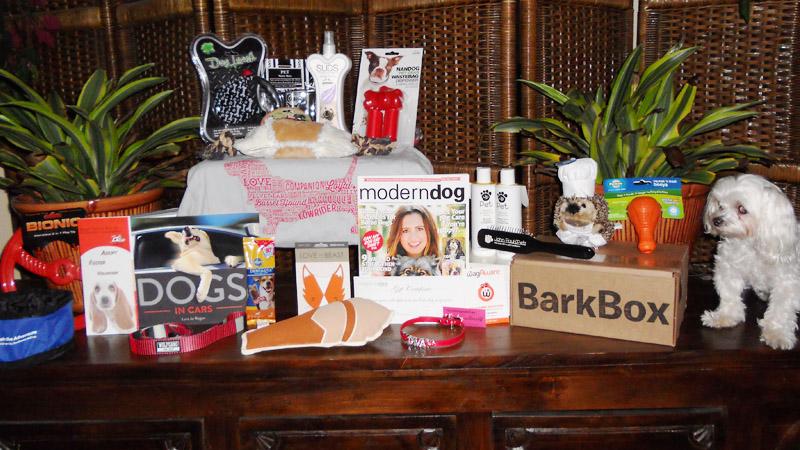 You too can be a star! Win the World Dog Awards Celebrity Gift Bag given to George Lopez, Ian Somerhalder, Lance Bass and Lisa Vanderpump. Be sure to tune in on January 15 at 8/7c on CW Network!
To enter, be sure to follow @Radar_Online on Twitter and tweet us using #RadarGiveaway. Contest ends Wednesday, January 21st, 2015 at 11:59pm EST. The more times you tweet, the better chance you have to win!
Article continues below advertisement
What You'll Find Inside:
: BarkBox is the best way to spoil and surprise your dog. Each month, your pup receives 4 – 6 full-size toys and products, curated by our team of dog-obsessed scouts (they're just like you!).
: Basset Hound Rescue of Southern California silver t-shirt with red design featuring a Basset Hound silhouette made up of words describing our favorite basset traits.
: Bionic Pet produces some of the most durable toys available today, from small dogs to large, we have a toy to fit their size, as well as a line of Baby Bionic for puppies. We spent over 4 years developing our Bionic Rubber formulation that is so incredibly durable, we guarantee that our toys will last with even the most hardy play.
: From Labrador Retrievers to German Shepherds, Beagles to Dachshunds, dogs love car rides. Photographer Lara Jo Regan captures the universal exhilaration of a dog on the road in these distinctive photographs—the result is a beautiful book of pure joy.
Article continues below advertisement
: Personalized snake skin and glitter dog collars for big and small dogs. Give your dog a little rhinestone bling with custom name collars by Kinley Collars sold by Doggie Diva.
: John Paul Pet Oatmeal Shampoo deep-cleans, soothes and conditions dried out, sensitive skin while leaving the coat fresh and odor free. John Paul Pet's restores the silky, soft, shiny, healthy feel to your dog's coat especially when used with our grooming brush.
: Whether your pooch fancies foxes, or prefers to scout out squirrels, play time will be a wild adventure.
: Get inspired with the best ideas and solutions for a life with dogs! A copy of the latest issue of the award-winning Modern Dog magazine, the "best dog magazine ever!", and a certificate for a one-year subscription is included in this gift bag.
: Playful, plush toys and other stylish, functional accessories for pets.
Article continues below advertisement
: Give your dog something to smile about. DENTASTIX® treats not only taste great, they're clinically proven to reduce plaque and tartar buildup. The treat that keeps dogs smiling is available in a variety of tasty flavors.
: Collapsible pet food/water bowl- perfect for any pet on the go! For more information on Southwest Airlines Pet Fares visit www.southwest.com/pets.
: The official symbol supporting dog rescue and WagAware donates 50% of profits to dog rescue groups. Plus, it glows in the dark!
: Wolfgang Man & Beast celebrates the unique relationship between a dog and his people with leashes and collars made from only the finest American leather and textiles.
Items in photo subject to change based on availability – some colors and styles may vary. Courtesy of .