Kourtney Krushed! Scott Crashing At Khloe's House & Partying Non-Stop—'It's Been So Liberating'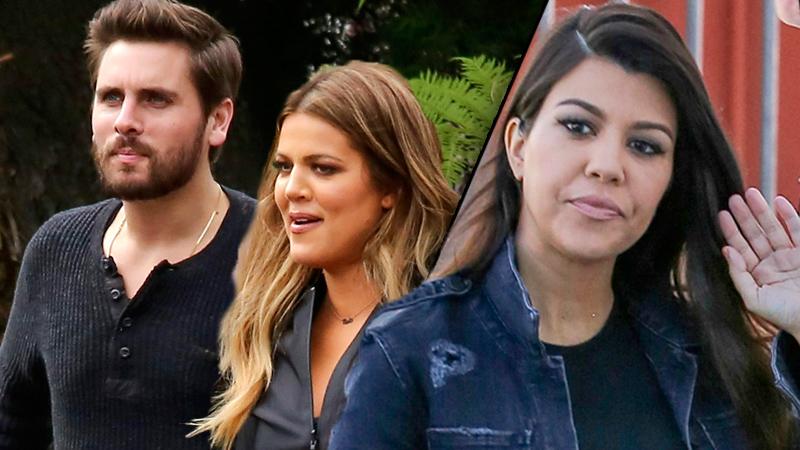 Scott Disick loves sleepovers — as long as his baby mama Kourtney Kardashian isn't invited!
The hard-partying reality dad is crashing with Khloe Kardashian and he's reveling in his newfound freedom. "Scott is just happier living at Khloe's," a source tells Life & Style. "He feels like a caged animal with all of Kourtney's rules."
Now that the party animal is on the loose, he's constantly going out and not worrying what his baby mama back home thinks about it. Disick, 31, "loves partying, and he loves getting these big paychecks for showing up at different clubs," notes the source.
Article continues below advertisement
As RadarOnline.com reported, Disick's insistence on continuing his bad boy behavior is creating major drama with the mother of his three children. "Kourtney has given him enough chances and if he goes into a bender right now, this will be the end and she will leave him."
Disick was recently seeking the help of an addiction specialist to battle his demons and had told 35-year-old Kardashian that he was done drinking for good, following a series of relapses and a hospitalization for alcohol poisoning this past summer.
However, these days "he loves the freedom he has to go out with friends and go to parties, when he's not expected at home," says the insider, who adds Disick is relieved not to have to deal with Kardashian's nagging. "It's been so liberating."
"Scott's not even thinking about going home and being with Kourtney," reveals another source. "He says he's doing his own thing and being solo right now."
Should Scott grow up and go back home, or is he better off just ending his unhappy relationship with Kourtney? Sound off in the comments below.