Ungrateful! Mama Joyce Is 'Not Excited' To Move Into Brand New Home Kandi Burruss Bought Her And Vows 'No Key For Todd'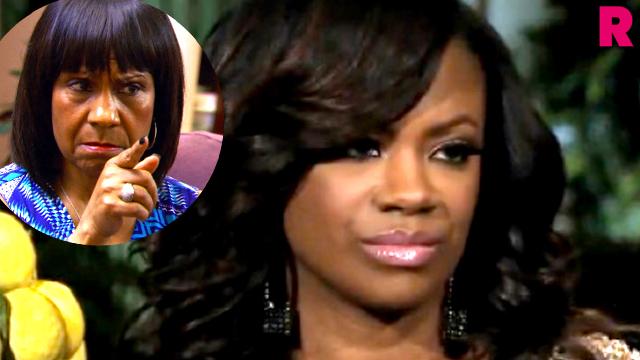 Article continues below advertisement
While she and her daughter have opened up their lives for the hit Bravo show, Mama Joyce said cameras are not following her now.
"Hopefully I'll be in by the end of the month but I wouldn't want them to film this whole mess."
As RadarOnline.com previously reported, Mama Joyce still isn't a fan of her son-in-law Todd Tucker, and she confirmed that she is not going to give him a key to the new house.
"I don't see a need for him to have a key," she told RadarOnline.com.
"I was playing when I told Kandi she couldn't have a key but I will give her one. She's only going to be five minutes away from me. He wouldn't need a key. If I get locked out she can come and help me or he can get the key from her."
The new home is a step up from the previous one Mama Joyce lived in for almost four decades, but she still required massive changes before she would move in.
"I was not happy with the foyer paint; it wasn't the color that I really wanted so I had to have Kandi get that painted over. I like the open floor plan but I think it will take me some time to get used to it."
Mama Joyce said she has resigned herself to the fact that she is leaving her nice neighbors after all of these years.
"It is really bitter sweet. It is time for a change but that is really really hard for me."
Do you think Mama Joyce is ungrateful? Tell us in comments.