Unlucky Star! Madonna Wooing Ex-Hubby Sean Penn — Behind Charlize Theron's Back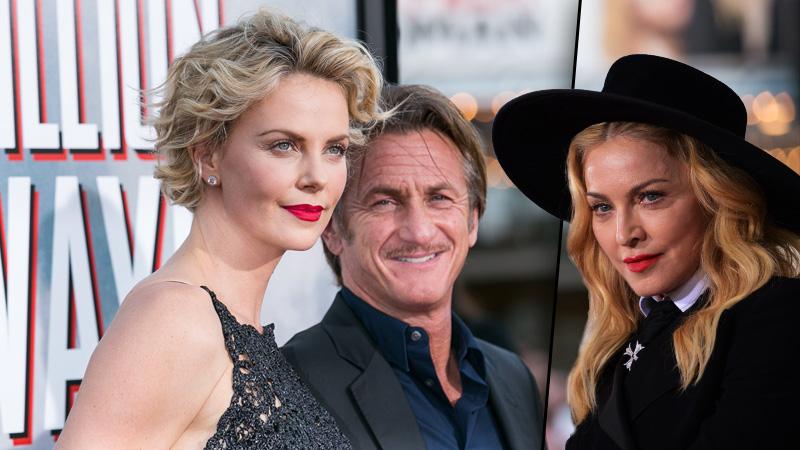 What's old is new again, at least when it comes to Madonna's ex-husband, Sean Penn!
Her Madgesty claims Penn — who she wed in August 1985 after a whirlwind romance, but divorced in 1989 amid claims of abuse — is the "love of her life," and she's determined to get him back, sources told The National ENQUIRER.
As part of her plan to rekindle a romance with her ex, the "Material Girl," 56, is texting and calling the Oscar winner, 54, non-stop in a bid to squeeze out his current love, Charlize Theron, insiders are saying.
Article continues below advertisement
"Madonna told me she has everything she wants, but she needs a soul mate. She says Sean is her soul mate,'" a friend revealed to the publication.
While Madonna has dated a string of younger men since her divorce from British director Guy Ritchie, her feelings for Penn, who began seeing Oscar winner Theron, 39, last December, reheated as she admired his charity work in Haiti and support of humanitarian causes, said an insider.
The friend added: "Madonna thinks Sean has 'matured' as a person, and that he'd be able to handle a mature relationship."
"She said she's had lots of relationships, some good, some pretty horrible, and she's come to realize Sean is the love of her life," continued the pal. "He's never left her heart, and she says she needs to get him back before it's too late."
Whether Theron likes it or not, Penn answers Madonna's calls and texts "because he believes they have a true friendship," the source noted. "He doesn't know she's angling to reunite."
For more on this story, pick up the latest issue of The National ENQUIRER, on newsstands now.