Exclusive
Desperate Housewife! Lisa Rinna Eager To Return To 'RHOBH' Next Season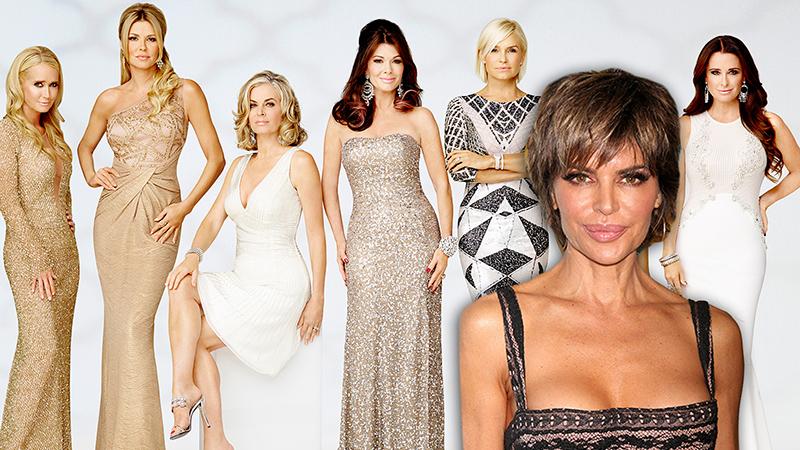 Lisa Rinna is eager to sign up for another season of the Real Housewives of Beverly Hills despite the lackluster reception of her first. And according to insiders, she's hoping to sweeten the deal by ending Season One on a dramatic note!
"Fans of RHOBH are about to see a very different side of Lisa," an insider told RadarOnline.com. "There will be several screaming fights with Kim Richards."
In one exchange, the source said, "Kim hints that Rinna's husband Harry Hamlin might have been unfaithful to Lisa, and she obviously gets very upset."
Article continues below advertisement
"Even though Lisa's reception from fans up to now has been lukewarm, that will likely turn when her storyline becomes a key part of the show," the source continued.
And it couldn't come at a better time. "Lisa very much wants to do another season of the show, and has nothing but respect for producers. She hopes Bravo will want her back," said the source.
RadarOnline.com broke the story: Rinna had joined the Real Housewives of Beverly Hills in hopes of jump-starting a fledgling acting career, but quickly grew "jealous" of fellow housewife and fan fave, Eileen Davidson.
"Lisa had hoped joining the show would help revive her acting career and offer exciting new opportunities," a source told RadarOnline.com.
But it's Davidson, who recently won a Daytime Emmy Award, who has become "the instant fan hit on the Real Housewives of Beverly Hills," an insider said. "Viewers have responded to Eileen's cool and calm demeanor, and the fact that she is so down to earth."
Admittedly, "Lisa will do anything to stay relevant in Hollywood," the source said. "So if RHOBH is the way to do it, then great."