Woe Is Me! Kim Kardashian Complains She Needs A 'Day Off' And Hates Pregnant And 'Fat' Pap Photos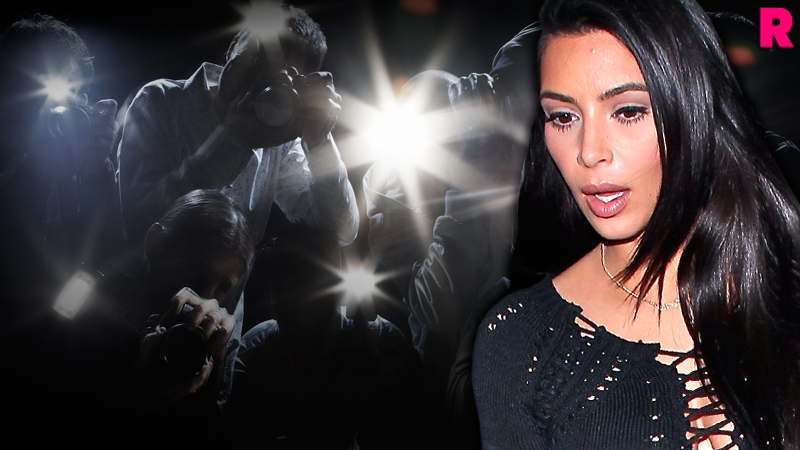 Kim Kardashian earns millions of dollars every year by just being herself, with no talent and camera crews following her every move, but in a that she just wants a day off and was embarrassed when the paparazzi took photos of her when she was "pregnant and looked fat."
The 33-year-old opened up in a new interview with British magazine Closer where she lamented her lack of privacy, even though she stars in multiple reality shows.
Article continues below advertisement
"There are moments I wish the paparazzi hadn't caught me, particularly when I was pregnant and looked fat," Kardashian complained.
"But as far as the show goes, we don't edit out anything. Our show is like a big home movie I can show my daughter North one day," the former sex tape star said.
While Kim has been struggling with her husband, Kanye West, on how much they can share on the shows, her sister Khloe Kardashian claims that he is an active participant in their made-for-TV lifestyle.
"It was Kanye's idea to film his engagement to Kim. He was the one who called the production crew and said get all the family to San Francisco."
However, Kim admits that it isn't always that easy to expose their personal life on film.
"Kanye is more private than I am, but he understands my life. I was doing the show before we met and he respects that. He is very supportive of what I do. Obviously there are times when he doesn't want things shown on camera too much, but he knows how important it is for me to share my life. It's definitely a compromise."
She says that their hectic schedules keep them apart and whines that she needs a break.
"There are definitely times when you just want to day off. Kanye always says that if we could just have a Sunday off together, it would be a great compromise. If we could just find a way to work that out each week."
But that doesn't mean that the selfie-loving star is going to step out of the spotlight.
"I wouldn't give up the career or the life I have now, though. I feel so blessed that my family and I have had so many wonderful opportunities and been able to travel the world."