They Stand For Life: Jessa Duggar & The Fam Support Pro-Life Movement In New Video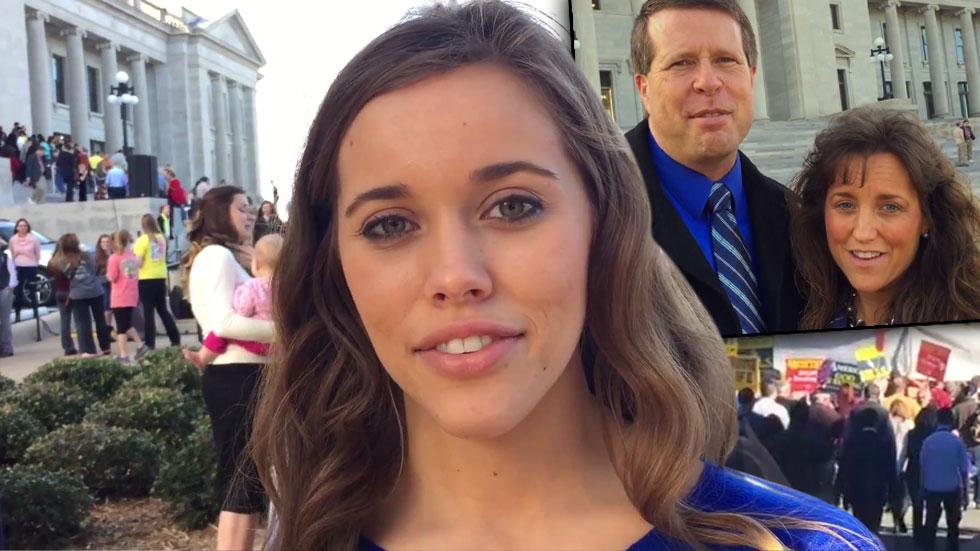 Jessa Duggar and her parents Jim Bob and Michelle Monday unveiled a new clip in support of the anti-abortion campaign, #IStand4Life.
The clip was shot Sunday in front of Little Rock, Arkansas' State Capitol building. There, the reality stars, along with many family members, joined thousands of demonstrators in support of the pro-life movement for the 36th March for Life rally, coinciding with the anniversary of the Supreme Court's landmark Roe v. Wade decision legalizing abortion.
Article continues below advertisement
"It's really a travesty there's been 60 million babies who have been killed in the last 41 years here in America," reality TV dad said.
MORE: Is Jessa Duggar Hiding A Baby Bump?
Watch the video on RadarOnline.com
The clip then showed a series of like-minded folks repeating the phrase "I stand for life," with Jim Bob encouraging the families fans and followers to attach the hashtag "#IStand4Life" to their social media posts.