Utah Couple Obsessed With Dan Lafferty Poison Their Kids & Commit Suicide – Investigation Details Revealed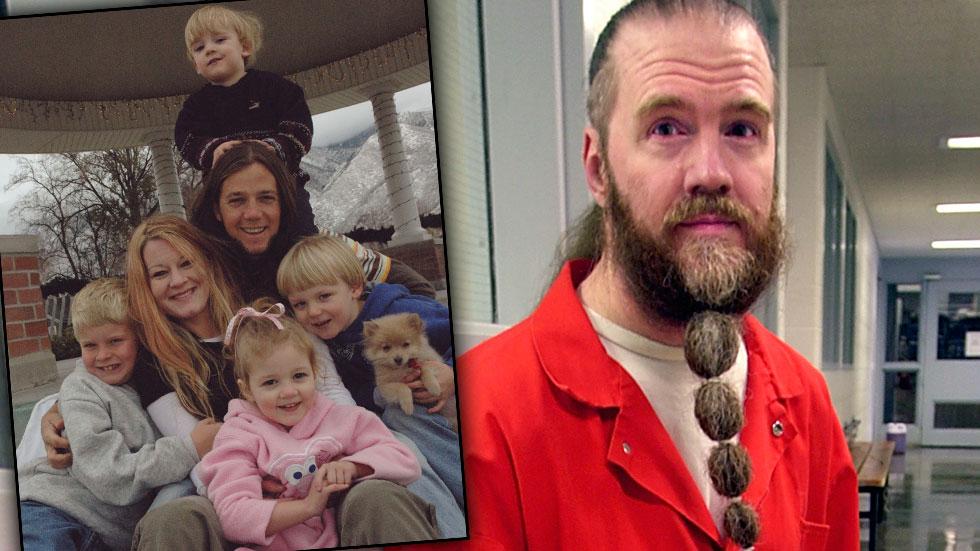 In 1984, Dan Lafferty and his brother called themselves prophets and killed their sister-in-law and her baby for objecting to her husband's entry into a polygamous group.
Though Kristi Strack was only 6-years-old at the time, she developed an obsession with Lafferty that eventually developed into a close relationship. Lafferty even treated Strack like she was one of his children, police said.
Thirty years later, Strack and her husband, Benjamin, convinced themselves that apocalypse was near and they'd have to prepare accordingly. On September 27, Strack and her husband poisoned their three children and killed themselves by way of an overdose.
Article continues below advertisement
The Stracks' close, frequent communication with Lafferty didn't raise any concerns by Utah prison officials until 2008, after Kristi tried to pass her brother off as her husband so he could come on a prison visit. Authorities revoked her visiting privileges and Lafferty no longer had contact with the couple.
That same year, Benjamin and Kristi Strack began homeschooling their children. The three youngsters — Benson, 14, Emery, 12, and Zion, 11 — were sheltered, Turnbow said. There's no evidence the family attended any churches or other religious communities.
Kristi was being prescribed methadone for opiate addiction at the time of the incident, which investigators believe she used in the overdose.
Kristi's older son from a previous marriage found the family's bodies in a locked bedroom Sept. 27. Police found traces of a lethal drug mixture in a child's sand pail in the room.
Police didn't find any writings to show exactly what Benjamin and Kristi Strack believed when they died, but they often talked with family and friends about "wanting to escape" what they saw as a growing evil in the world, police said.
Benjamin was found with high levels of heroin in his system, while Kristi had methadone, dextrorphan, diphenhydramine and doxylamine in her system. Both deaths were ruled as suicides.
All three children died from diphenhydramine and methadone.
On Tuesday, Springville Police Chief J. Scott Finlayson said authorities have concluded their investigation into the deaths and said the cause was "drug toxicity."