Exclusive
Call It A Comeback? Vicki Gunvalson & Alexis Bellino Reunion Sparks 'RHOC' Casting Rumors — The Truth Revealed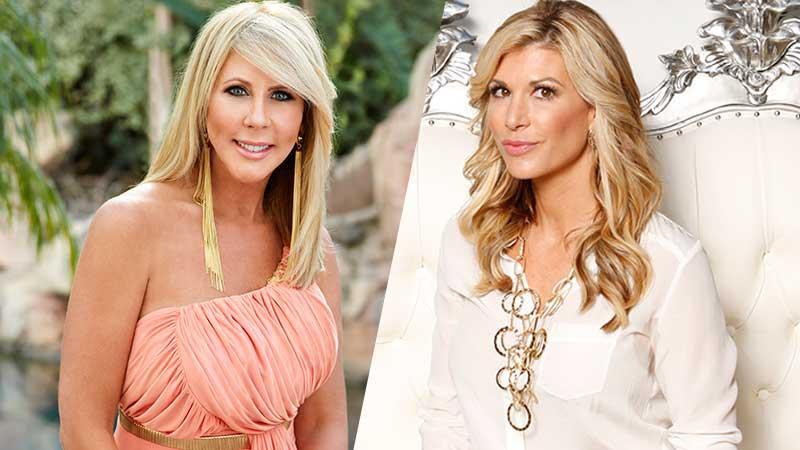 With filming for The Real Housewife of Orange County yet to begin, rumors about the cast lineup are running rampant. Speculation reached a fever pitch this week when Vicki Gunvalson and former housewife Alexis Bellino posted chummy pics of a girls' night out, leading some to guess that she would return to the show. Now, only RadarOnline.com has the truth behind the photos fans are talking about.
Bellino posted a photo with Gunvalson captioned "What people think doesn't matter. What people DO does matter. @vickigunvalson."
Article continues below advertisement
Does this mean that Bellino is re-joining the show, which is rumored to start taping next month? "No way," an insider close to the show claimed.
"Alexis is desperate for attention and by posting it likely is trying to get people think she is returning to the show, but she is not," the source said. "Don't believe what you see there."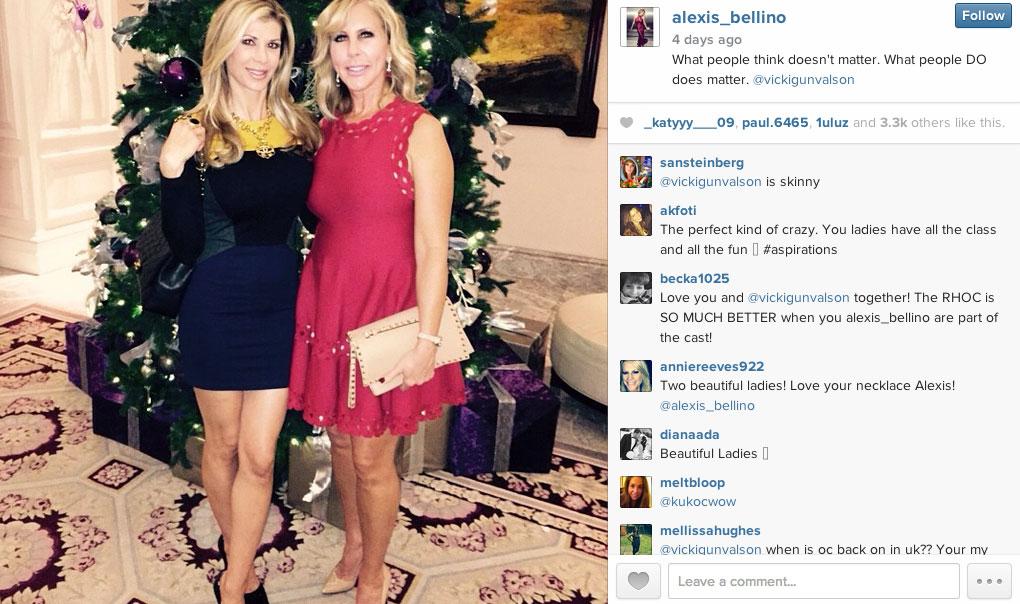 In fact, it's not just Bellino who is blacklisted, according to the source. "None of the old housewives will be coming back to the show for this season," the source said. "Bravo has no interest in their storylines, which is why they were gone in the first place!"
While Gunvalson may be playing nice with Bellino, she certainly has her hands full with other drama. As Radar reported, she accidentally posted a photo of her bare breasts on Thursday. Not long before, her on-again off-again boyfriend Brooks Ayers was caught on video admitting to being violent with and cheating on Gunvalson.
Stay tuned to RadarOnline.com for the latest news on Gunvalson and on the Real Housewives of Orange County.