Exclusive
Love For Lindsay? Lohan Expresses 'Interest' In 'Millionaire Matchmaker' Stint After Mom Dina's Debut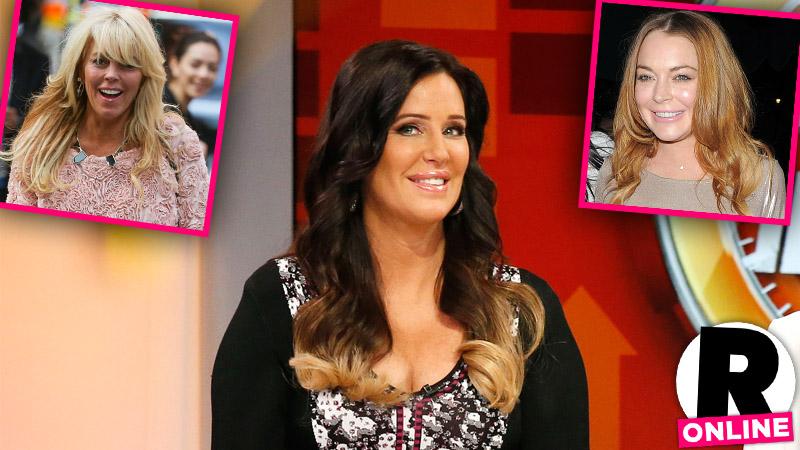 Will Lindsay Lohan finally get her happy ending after all? As the recovering train wreck sets her sights on a career comeback, RadarOnline.com has learned that she's looking for love too: According to an insider, the actress has "expressed interest" in doing a stint on Millionaire Matchmaker!
Patti Stanger is about to launch her celebrity season of Millionaire Matchmaker with Lindsay's mom, Dina, but an insider revealed, "Lindsay was her first choice."
Article continues below advertisement
"Patti really wanted to have Lindsay come on the show in an attempt to find her true love," the source told Radar. "Would Lindsay want to be set up with a man or a woman, or have a meet and greet with both? It would have been great television!"
"Unfortunately Lindsay was busy working in London during the filming of Millionaire Matchmaker, but expressed interest in doing it in the future," the source said. "She also suggested her mom, Dina, for the show. Of course Dina agreed."
Radar broke the story: Dina followed in daughter Lindsay's frenzied footsteps by of her upcoming Millionaire Matchmaker episode, forcing production of the hit Bravo reality show to be halted for an entire day.
"On Dina's first day of shooting, she showed up very, very late and proceeded to complain about wardrobe, hair and make-up," the source previously told Radar. "Once filming began, hours later, during the one-on-one with Patti, Dina just completely lost it, accusing the show of being fake, and doubting whether she could find true love."
Even though the Lohans have a "notorious reputation, Lindsay would be ratings gold for Millionaire Matchmaker in the future," the source explained. "Patti could really help Lindsay find love once and for all — and she wouldn't put up with her B.S."
The all-star celebrity season of the Millionaire Matchmaker will air Tuesdays at 10 p.m. ET/PT on Bravo starting January 1.