Moving On? Kris Fights With Kim Over Buying A Secret NYC Apartment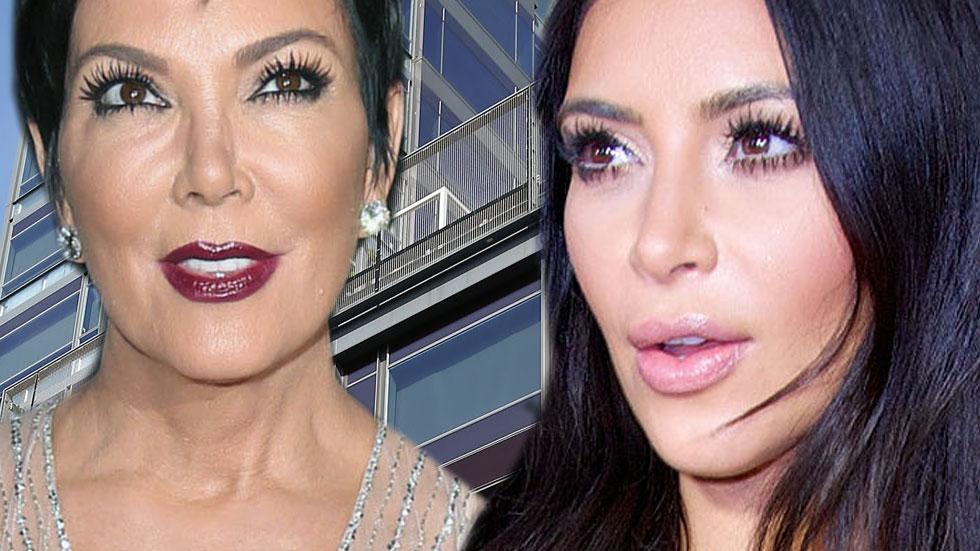 Everything's not ok on the Kardashian-Jenner home front!
"I decided to do some apartment hunting," Kim Kardashian, 34, reveals in the Sunday's new episode of Kourtney and Khloe Take the Hamptons.
But that decision will cause a major rift between the reality star and her mom, Kris Jenner.
The reason? Jenner and Kardashian want the exact same apartment — and what Jenner wants, Jenner gets. In fact, she plays dirty and goes behind her daughter's back by making an all-cash offer on the luxury pad.
Article continues below advertisement
In a sneak preview for the episode, which airs on E! this Sunday night, Jenner takes a phone call from a confused real estate agent trying to figure out what's going on.
When Kardashian finds out about her mom's underhanded wheeling and dealing, she delivers her own special surprise.
WATCH HOW KIM GETS REVENGE ON KRIS: