Bah Humbug! 'World's Worst Neighbor' Threw Dog Feces, Ordered Contract Killing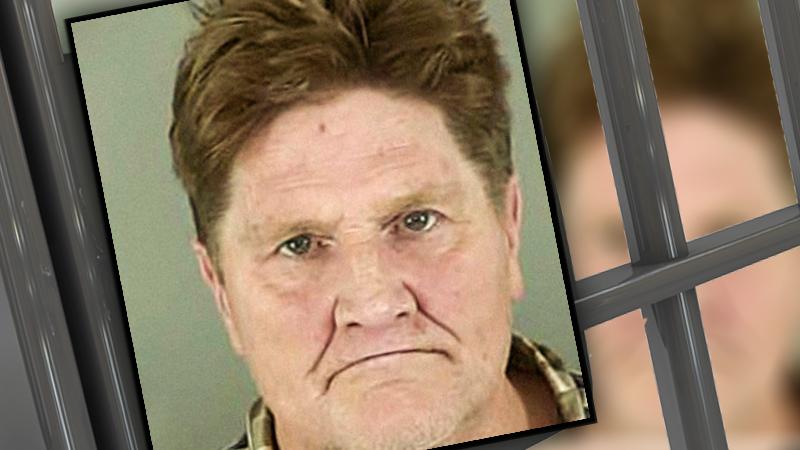 'Tis not the season to be jolly for one ornery Eugene, Oregon, resident convicted of hatching a plan to have one of his neighbors killed.
According to police officials, Jeffrey Wright Leonard waged a battle against several terrified people who lived near his home. The 57-year-old man's campaign of terror, which included aiming bright floodlights at his neighbors' homes and hurling dog feces, came to a head when he allegedly tried to hire a hit man to off one of the people he considered his worst enemy.
Article continues below advertisement
Leonard is said to have offered to pay to have his neighbor's vehicle rammed off the road and into a telephone pole. Incredibly, he hatched the sinister plan while in jail for violating a restraining order a different neighbor had taken out against him.
"We're convinced this man meant business, and if our source was not going to agree to kill this guy, somebody else would," Sgt. Scott McKee told the Eugene Register-Guard.
Police claim Leonard had gone as far as providing the contracted killer a license plate number for his target and arranging for him to use his Chevy Suburban in the crime.
Sgt. McKee noted that Leonard's ruthless thirst for revenge was sparked over an "ongoing, long-standing dispute," that could have started with a parking issue.
Unfortunately for neighbors, it wasn't the first time Leonard — whose plan was foiled when the supposed hit man ratted him out — had caused havoc. Court record show he ended up in jail twice in 2014 after violating restraining orders.
Article continues below advertisement
In one case filed in November 2013, a neighbor petitioned the court for an order of protection after claiming Leonard attempted to "run me off the road while I was driving" and swore "that he was going to terrorize me till I moved."
Forced to renew the restraining order several times over the next year, the neighbor revealed that Leonard's campaign of harassment included throwing dog feces and shining a floodlight on his property.
Meanwhile, another neighbor was also forced to file a stalking protective order last spring against Leonard. "Being he has reached an unpredictable state, I fear that anything he says could and may happen," she told the court, detailing how he would throw rocks, swear and use other tactics to make her and her family's life a living hell. "I now have no idea of what he is capable of."
Leonard, in turn, fired back by filing his own complaint against his accusers. "Unsafe, your honor, in my own home," Leonard stated in legal documents. "I'm 100 percent disabled fighting bone cancer. Totally interfering with recovery. Stalking, watching, my nurses knowing their schedule."
Leonard now faces charges of Solicitation for murder and conspiracy to commit murder.