Son Killed & Dismembered Father Before Storing Remains In Boxes He Used As TV Stand, Police Say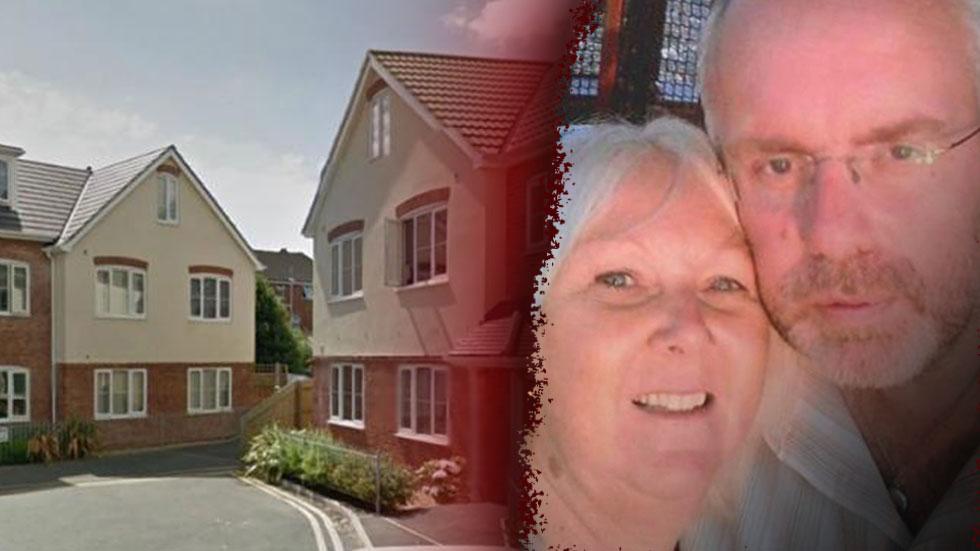 A 28-year-old English man named Nathan Robinson is accused of killing and dismembering his 6'5, 350-pound father William Spiller, before placing the man's remains in storage boxes which he later used as a TV stand — and stashing his head in a filing cabinet.
The alleged crime was discovered after Spiller's partner Glenys Molyneaux reported him missing. Robinson's downstairs neighbor told authorities he asked the suspect about a trickle of "pink liquid" coming through their ceiling, adding that Robinson was "very calm, just normal and very collected" when approached.
Article continues below advertisement
The neighbor said that he overheard the father and son — who shared the same Bournemouth, England apartment — having run-ins over money prior to Spiller's death last year, with the father scolding his son, "Do you expect me to keep subsidizing you for the rest of my life?"
Prosecutors said that Robinson, who has been charged in Winchester Crown Court with murder, cut up his 48-year-old cab driver father's remains with a Stanley knife, a box cutter, a saw and a hacksaw. After that, he stole $12,250 from the late man and went on a vacation in Scotland with the funds.
When Robinson was arrested in June 2013, police said he asked, "Is this a joke?"
Robinson has pleaded not guilty to murder, but does concede he's guilty of manslaughter under the guise of diminished responsibility.