Exclusive
More 'RHONJ' Fraud! Teresa Giudice Secretly Uses Ghost Writer For Bravo Blog, Books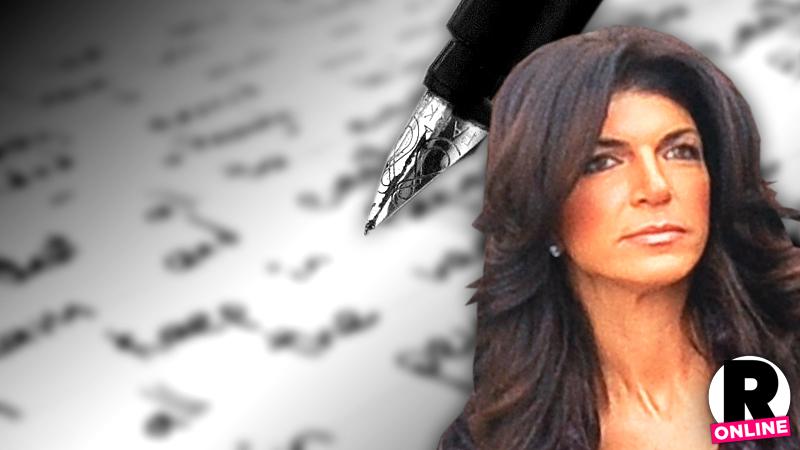 Teresa Giudice is going to prison for mortgage fraud, but RadarOnline.com has learned that the feds aren't the only ones she's been fooling: According to an insider, The Real Housewives of New Jersey star has been using a ghost writer to pen her Bravo blogs and best-selling cookbooks — because the verbally-challenged star can't "form cohesive sentences!"
During each season of The Real Housewives of New Jersey, cast members contribute written Bravo blogs each week.
Article continues below advertisement
However, Radar has exclusively learned that the convicted felon and mom of four has someone else do the dirty work for her.
"Teresa has never written her Bravo blog," an insider told Radar. "There is no way she could form such cohesive sentences, or convey her thoughts in such concise terms!"
"Not only does Teresa have someone else write it for her, but also, the ghost writer has to watch the show to understand what is going on!" the source said. "Teresa will give her some notes about things she wants to be included. Teresa always has the final approval and always says how much smarter she sounds after the ghost writer is finished!"
Giudice's own castmates accused her of bringing in outside help as far back as 2012, in this memorable clip from the Season Two reunion show:
But when Giudice goes to prison in January, the ghost writer will get a break for up to 15 months. Said the source, "It would be very interesting for the public to read one of the letters Teresa will inevitably be sending the family once she goes to prison! Expect a lot of hearts and drawings..."