Exclusive
Not In 'Vogue'! Esteemed Fashion Journalist SLAMS 'Cheap' & 'Tacky' Kardashian Kollection In New Book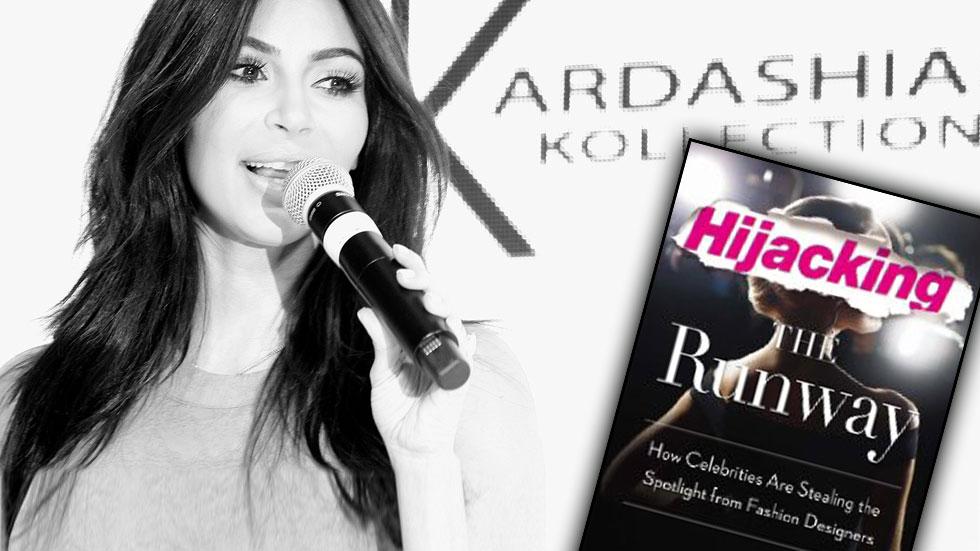 Is the Kardashian brand krumbling?
The infamous family's Las Vegas boutique, Kardashian Khaos, will close its doors for the final time on October 30— and now, a respected fashion journalist is slamming Sears' Kardashian Kollection in a hot new book.
After giving Kourtney, Kim and Khloe's line of jeans, dresses, tops and shoes an initial grade of C- while visiting a New York Sears department store in 2012, Teri Agins revisited the brand's display in the Yonkers shop a year later.
Article continues below advertisement
"It was only a couple weeks into September, and the new fall merchandise in the Kardashian Kollection looked untouched," the Wall Street Journal writer says in her new book, Hijacking the Runway: How Celebrities Are Stealing the Spotlight From Fashion Designers. "On practically every rack, there were signs that said 50% OFF."
It didn't take long for Agins to understand why the reality sisters' fans weren't flocking to Sears.
"I rifled through the racks and pulled out a leopard V-neck dress with skinny straps that was a mini in the front and dipped down to floor length in the back," she writes. "The print looked rubber-stamped on, and the fabric was full of static and thinner than a negligee; it had the quality of a cheap Halloween costumes."
The $32.99 dress was knocked down to $9.99.
After trying on a $72.99 black jacket with leopard trim, Agins was disgusted.
"Even if it had been for a Halloween costume, I would have rejected it as too tacky," she huffs.
Compared to her previous ho-hum visit, "there appeared to be more merchandise…but the overall quality had clearly gone downhill— with paper-thin fabrics, washed-out colors, shapeless silhouettes," Agins says.
Sears declined to give Agins a comment on the sales performance of the brand.