Exclusive
'Damaging' For Kids? Critics Launch Online Petition To Pull Kardashian Kids Clothing From Babies 'R' Us: Over 1,000 Signatures So Far!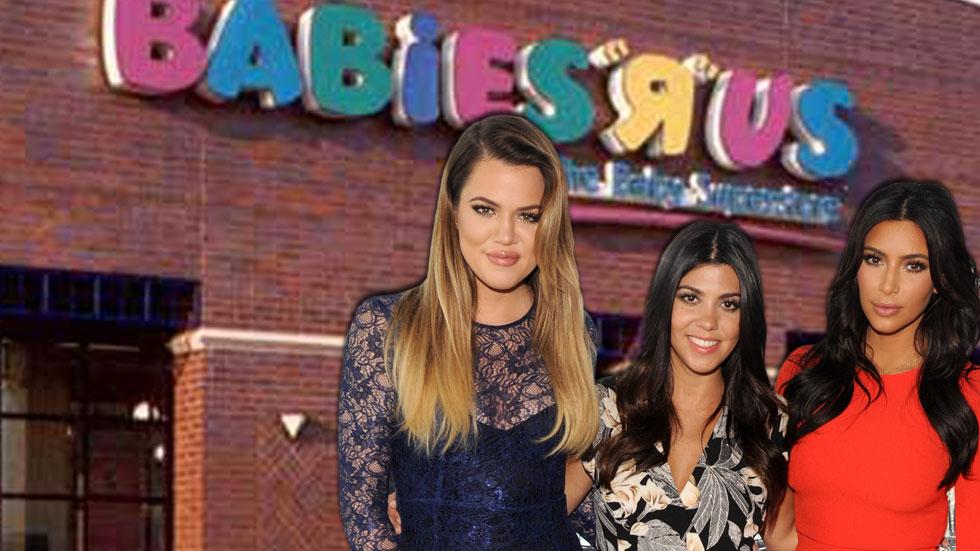 Not everyone wants their kids to keep up with the Kardashians. RadarOnline.com has learned that an online petition to stop the sale of Kardashian Kids
clothing at Toys "R" Us and Babies "R" Us nationwide has generated over 1,000 signatures from supporters, many of whom are parents, in an attempt to stop the sale of the Kardashian's "damaging" clothing line.
Amie Logan of Roeland Park, Kansas, started the petition, asking the massive children's outlet to "Stop Selling Kardashian Kids Clothing," according to the petition.
Article continues below advertisement
"I don't want my child to grow up to be a Sex Tape star. You pulled the Breaking Bad toys because they promoted Drug use. You should pull this clothing line because it promotes bad behavior as well. The madness has to stop. If the toys are damaging so is the clothing," Logan says.
The petition, which can be signed here, already has generated well over 1,000 signatures.
The Kardashian Kids collection, includes pieces like a $23.99 Girls Black Leatherette Skirt.
MORE ON:
Keeping Up With the Kardashians
Do you think that Kids "R" Us and Babies "R" Us should stop selling the Kardashian Kids collection? Let us know in the comments below.