Exclusive
Humiliated Housewife Teresa Giudice Deliberately Waited Until 'RHONJ' Ended To List Her Homes For Sale — She 'Didn't Want That Turmoil On TV,' Says Source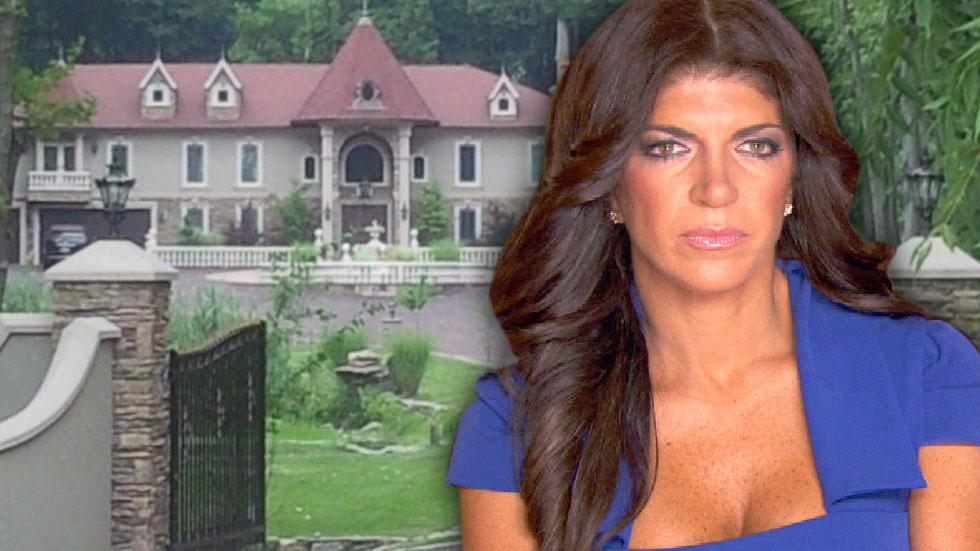 Believe it or not, there are now some things that Teresa Giudice won't do for ratings. RadarOnline.com has learned that the legally troubled housewife — currently at odds with Bravo — deliberately waited until Real Housewives of New Jersey wrapped filming for the season before listing her two homes for sale, because she didn't want cameras around to capture the hardest time of her life.
Just last week, Giudice and her husband listed their ornate Montville, N.J., mansion for $3.999 million, after purchasing it in 2002 for $530,000. They hadn't moved in until lengthy renovations were completed in 2008. They also put their Jersey Shore beach house up for sale, as RadarOnline.com has reported.
Article continues below advertisement
A source explained, "The sale of the house will give Joe and Teresa money to pay off some creditors, and give them some cash."
But in a departure from days past, none of the Giudices' recent real estate drama will appear on TV.
"Teresa didn't want the drama of deciding to list both houses for sale to be aired on the show," an insider told RadarOnline.com. "The upcoming episode will feature Teresa looking for a new house and producers wanted her to discuss selling the house, but she refused. She purposefully waited until filming finished to list both houses. There was no way she was going to give that to the show for ratings!"
"The decision to sell the house was a very tough one, because it had been Teresa's dream house," the insider previously told RadarOnline.com. "And Joe has just been crying so much recently because he feels the house is a symbol of everything that has put them in the crosshairs of prosecutors."
The couple will be sentenced on October 2 in their bankruptcy and fraud case, and Joe could face up to 47 months behind bars, with Teresa facing 27 months.