Exclusive
'Naughty' North? Kim Kardashian & Kanye West Develop Secret Plan To Deal With Daughter's 'Tantrums'— Find Out Who's The Bad Cop!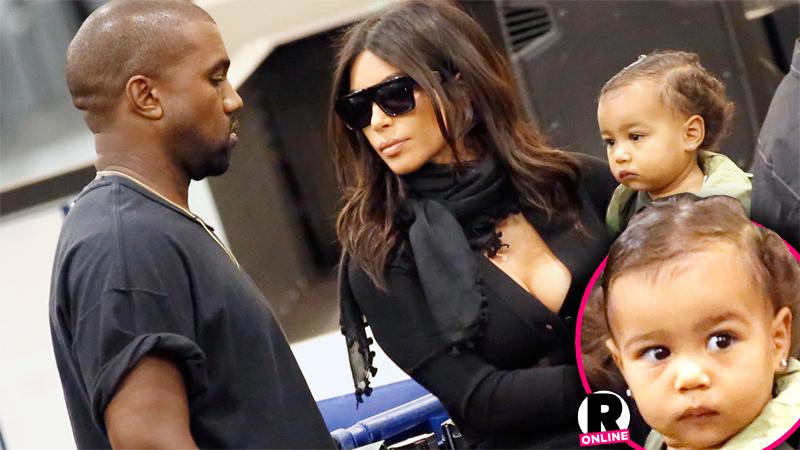 Kim Kardashian's ex-boyfriend, Reggie Bush, has come under heavy criticism after revealing he would "harshly" discipline his one-year-old daughter, but the reality starlet is taking a much different approach to parenting North West, with hubby Kanye West.
"Kim and Kanye decided before North was born there would be no spanking, ever," an insider told RadarOnline.com. "It's not how they want to raise their daughter. As North gets older, and when she acts up, there will be time outs, taking away a favorite toy, but absolutely no physical discipline."
Article continues below advertisement
"Kim's older sister Kourtney doesn't spank her kids, and they are very well behaved. North will be given clear boundaries that a child needs, and there will be consequences that won't involve any hitting or spanking. It's all about rewarding the positive behavior, and dealing with the naughty tantrums with patience and love," the insider continued.
However, Bush has a much different approach to parenting. The Super Bowl champ raised eyebrows last week when he said, "I most definitely discipline my daughter," of his 1-year-old, Briseis, with his wife Lilit Avagyan.
"Obviously, every person is different, and I definitely will use my best judgment to discipline her depending on the situation and what happens," he said.
Bush explained that he "definitely will try to obviously not leave bruises or anything like that on her" but that he firmly believes it's alright to "discipline her, harshly, depending on what the situation is."
The 29-year-old football dad's words come on the heels of other NFL players getting blasted for allegedly beating their children, including the Minnesota Vikings running back Adrian Peterson, who is in the hot seat now that photos have surfaced showing nasty welts on his 4-year-old son's legs.
The source said that despite Kanye's tough demeanor, when it comes to North, "she has her daddy wrapped around her little finger. It's very clear that Kim will have to be the disciplinarian when North gets older. There is no way Kanye would ever be able to hand down a punishment on North because when it comes to her, she can do no wrong. She is such a daddy's girl. It's adorable to see them together."