Kim Kardashian's Ex-Boyfriend, Reggie Bush, Reveals He 'Harshly' Disciplines His 1-Year-Old Daughter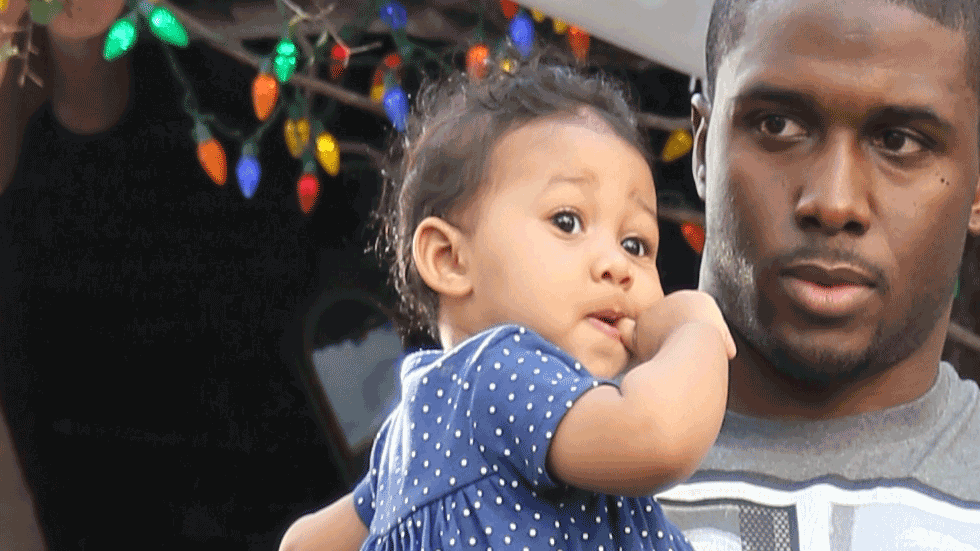 Kim Kardashian and Kanye West see eye-to-eye on many things, including how they parent their 1-year-old daughter, North West. But Kardashian could be in a very different situation if she had become a mother with her ex, Reggie Bush.
The Detroit Lions running back revealed that he is a super-strict disciplinarian when he was a guest on the Boomer and Carton radio program.
"I most definitely discipline my daughter," Bush says of his 1-year-old daughter, Briseis, with his wife Lilit Avagyan. "Obviously, every person is different, and I definitely will use my best judgment to discipline her depending on the situation and what happens."
Article continues below advertisement
Bush explains that he "definitely will try to obviously not leave bruises or anything like that on her" but that he firmly believes it's alright to "discipline her, harshly, depending on what the situation is."
The 29-year-old football dad's words come on the heels of other players getting blasted for beating their children, including the Minnesota Vikings running back Adrian Peterson, who is in the hot seat now that photos have surfaced showing nasty welts on his 4-year-old son's legs.
Bush quickly tried to backpedal after his shocking radio confession created a stir.
"Obviously I'm not going to be spanking a 1-year-old girl," Bush insisted to reporters. "We do discipline her a little bit because she does this thing now where if she doesn't like something or if you say something to her she doesn't like, she kind of swings at you."
"So we're already starting to implement little things like talking to her and saying that's not OK," he continued. "I think obviously people took it too far and said I was doing much worse and that's not the case."
Is Reggie telling the truth or just sorry he got caught? Tell us your thoughts in the comments.
Watch Bush's revelations:
youtube=https://www.youtube.com/watch?v=qyKPi7I5QEQ&w=420&h=315