A Mother's Goodbye: Joan Rivers Shared Touching Message With Daughter Melissa Before Her Death – 'I've Had An Amazing Life'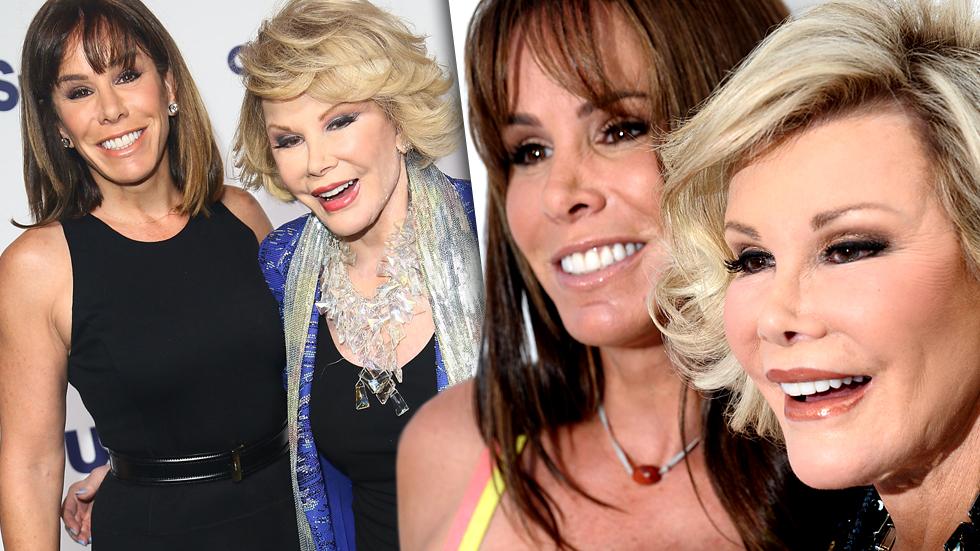 Legendary comedienne Joan Rivers died this afternoon at age 81. But long before, she had made peace with her past and even shared a touching farewell message with her daughter, Melissa, RadarOnline.com has learned.
In a touching clip from a 2012 episode of Joan & Melissa, Rivers opened up to her daughter before yet another plastic surgery.
youtube
"If anything happens, Melissa, I've had a great life. If I died this morning, nobody would say 'so young.' I've had an amazing life, if it ended right now -- amazing life!
Article continues below advertisement
"You've been just great and you've come through so much, and how lucky we are," Rivers stressed. "I love you so much."
Rivers added, "Life is so much fun. It's one big movie! Every minute this has been my life."
Rivers died Thursday at Mount Sinai Hospital in New York City, after suffering complications from a throat surgery procedure.
Leave condolences for the comedy legend's family below.