Exclusive
Leave Me Alone! Lamar Odom 'Furious' At Being Featured On 'KUWTK' After Split From Khloe Kardashian — Wants To Cut Ties, Says Source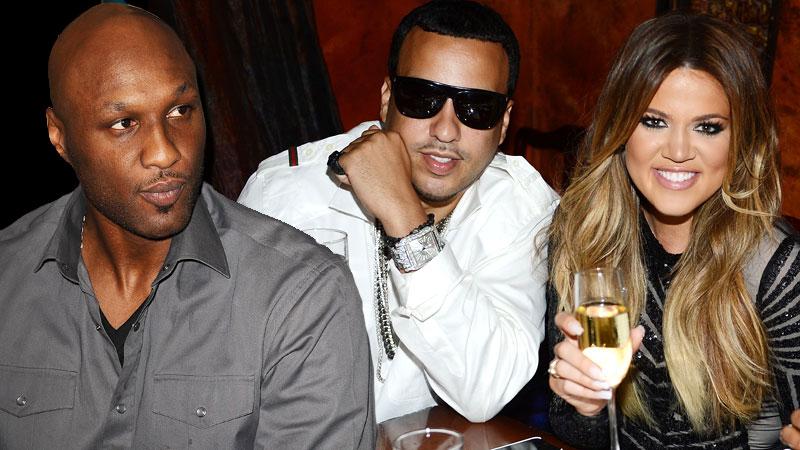 Nearly eight months after Khloé Kardashian filed for divorce from Lamar Odom, the two are still technically married. But as Odom attempts to disentangle himself from his estranged wife and make an NBA comeback, RadarOnline.com has learned that he's furious that his ex and her family have made him an ongoing story line on Keeping Up with the Kardashians — even going so far as to "set him up" to get him in front of the cameras!
Article continues below advertisement
Khloé has referenced her crumbling marriage all season, but on this Sunday night's episode of KUWTK Odom will actually make an appearance as the show features the incident from May when the NBA star was denied entry to a club where Khloé's bad boy rapper boyfriend, French Montana, was performing. In preview clips, Khloé acts surprised by Odom's presence, but insiders tell RadarOnline.com it was all an act.
"Lamar was extremely upset, because Khloé was the one who had told him where she would be that night," the insider said. "Lamar was only in Los Angeles for a few days, and did want to talk to her. He had no idea that there would be cameras from the show there, and he felt like she set him up."
Indeed, in a phone call between the couple the day after the confrontation, "Khloé admitted in the conversation that she knew cameras would be there," the source said, "and even admitted that Kim pretended to be sleeping in a car with Jonathan Cheban."
For Odom, that was the last straw, according to the source.
"Lamar is just beyond furious that he is being shown as some loser for the show, pining away for Khloé," the source explained. "It was a big problem for them during the marriage, everything was always for the stupid reality show. He seriously questions the person that Khloé is now."
Article continues below advertisement
The source added, "Lamar could care less about French Montana . . . if Lamar had been granted entry to the club, there wouldn't have been any altercation."
Meanwhile, Odom is attempting to focus on an NBA comeback. He had been signed by the New York Knicks at the end of last season, but was dropped from the team after being "unable to uphold the standards to return as an NBA player," Knicks president Phil Jackson said in a statement last month. "We found it necessary to free up the roster spot."
Odom is now hoping to be signed as a free agent, and is "working on getting back in shape," the insider added.