Jessica Simpson 'Wants A Plump Rump' Like Kim Kardashian — She's Looking Into Fillers & Butt Lift Options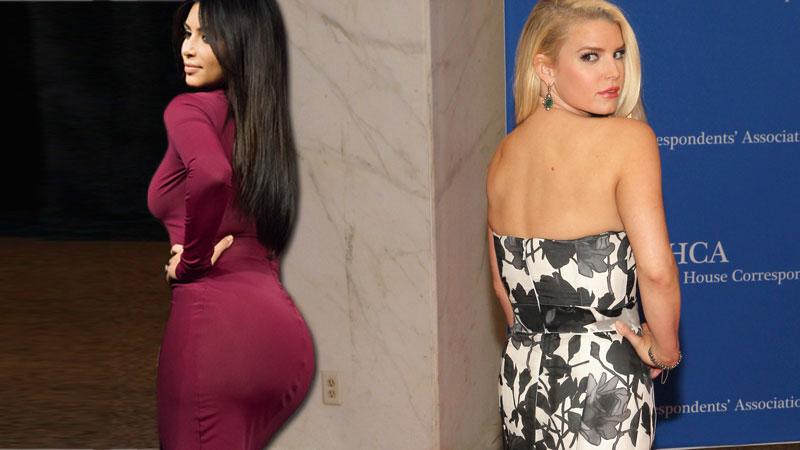 Jessica Simpson is reportedly so obsessed with Kim Kardashian's famous booty that the newlywed spends countless hours poring over photos of the reality TV star's rear end, plotting how she can achieve a similar butt.
After dropping 50 pounds following the birth of her second child , Simpson, 34, is looking into various options that could give her the rear end she's looking for.
"Jessica has always felt competitive with Kim, but since she got her figure back it's gone up another level. She's been poring over photos of Kim's butt for weeks, studying it from as many angles as she can," an insider told The National ENQUIRER.
Article continues below advertisement
"But Jess realizes there's no way she could get a sexy booty like Kim's with just exercise. So she's been looking into fillers and various butt lift options to see which procedure will give her the same shape."
But the envy goes both ways, because as RadarOnline.com previously reported, Kardashian is green over how quickly Simpson was able to drop her baby weight.
"It's an open secret that Jessica and Kim have been trying to outshine each other," a second source told The ENQUIRER.
"She's checking out all other options first before going under the knife, but Jessica wants people to be talking about her booty before the end of the year."
To hear more about Jessica's back-end envy, pick up the latest issue of The National ENQUIRER, on newsstands everywhere Thursday.