Pay Up! NeNe Leakes & Kenya Moore Each Promised $20K Donation To Detroit Charity, But Have Failed To Cut The Check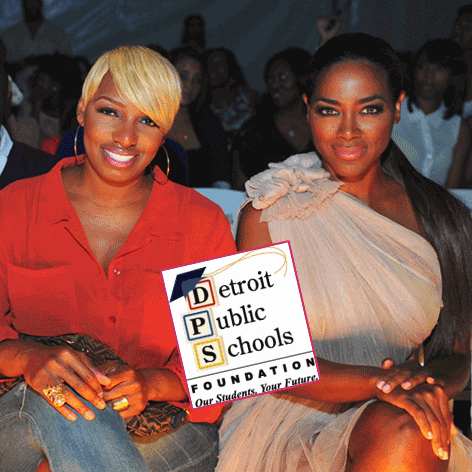 If you say you'll donate a large chunk of change to a charity, you better follow through!
During a taping for the Real Housewives of Atlanta reunion show, NeNe Leakes and Kenya Moore publicly pledged that they would each donate $20,000 to the Detroit Public Schools Foundation — but RadarOnline.com has learned neither lady has paid up.
Taped on March 27, it has been more than a month since the promise was made and no checks were cut, and neither camp has even been in touch with the Michigan-based foundation to set up the hefty donation.
Article continues below advertisement
"We are aware of the segment that references the potential contribution to the DPS Foundation, however we have not received any official notification of a gift," the foundation's president, Glenda Price, told Radar on Monday after the show aired on Sunday, May 4.
"We are gratified that we are seen as an important entity in the support of public education in Detroit, and we will give due recognition to the donors when monies are received."
In an effort to apologize for how she acted at one of Moore's charity events, Leakes suggested the two make a sizable $20,000 donation each to the charity of her choice.
Faked Scenes, Lies & Payoffs – The Ultimate Guide To Reality TV Shows
"Let's put our differences aside for a day of charity. You pick the charity of your choice. I will donate $20,000 and you match me," Leakes said during part three of the reunion show that aired on Bravo.
"You donate 20 along with me. How about that? 20K. You ready? Name the charity, and let's go."
"Okay, well, we'll play for the Detroit Public Schools Foundation," Moore said.
"I will write a $20,000 check, and I'd like to see you match me. We'll write it together," Leakes said.
"All right," Moore agreed.
Radar reached out to Leakes and Moore for comment but got no response at the time of publication.