Melissa Gorga In 'A Better Place' With Housewife Sister-In-Law Teresa Giudice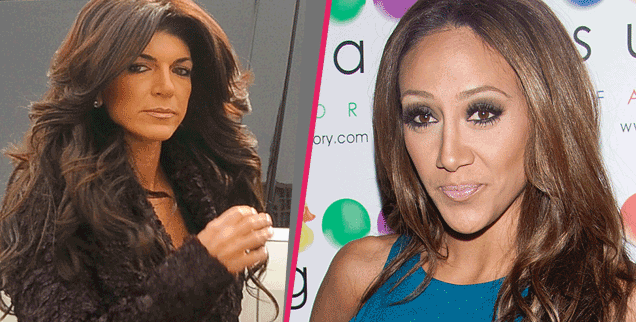 They're still going to occasionally do battle but Melissa Gorga says she and Teresa Giudice are "in a better place" than they have been in years.
"We definitely came a long way while filming this season and the tables turned," The Real Housewives of New Jersey star told the Sun newspaper.
"Teresa and I are in a better place now, and at the end of the day, we're family. When we love, we love hard and when we fight, we fight hard.
Article continues below advertisement
"I love Teresa, so when we argue, I have to remember that."
They Make How Much?! The 23 Highest-Paid Reality TV Stars
Melissa also insisted that the rumor she cheated on husband, Joe Gorga, was spread by a "old friend" just looking for fame and that it was never a cause for concern in her marriage.
Her husband, Gorga insisted, never believed the nasty tale.