Kim Kardashian, Donald Trump, Jessica Simpson And George Clooney Get Mocked At White House Correspondents' Dinner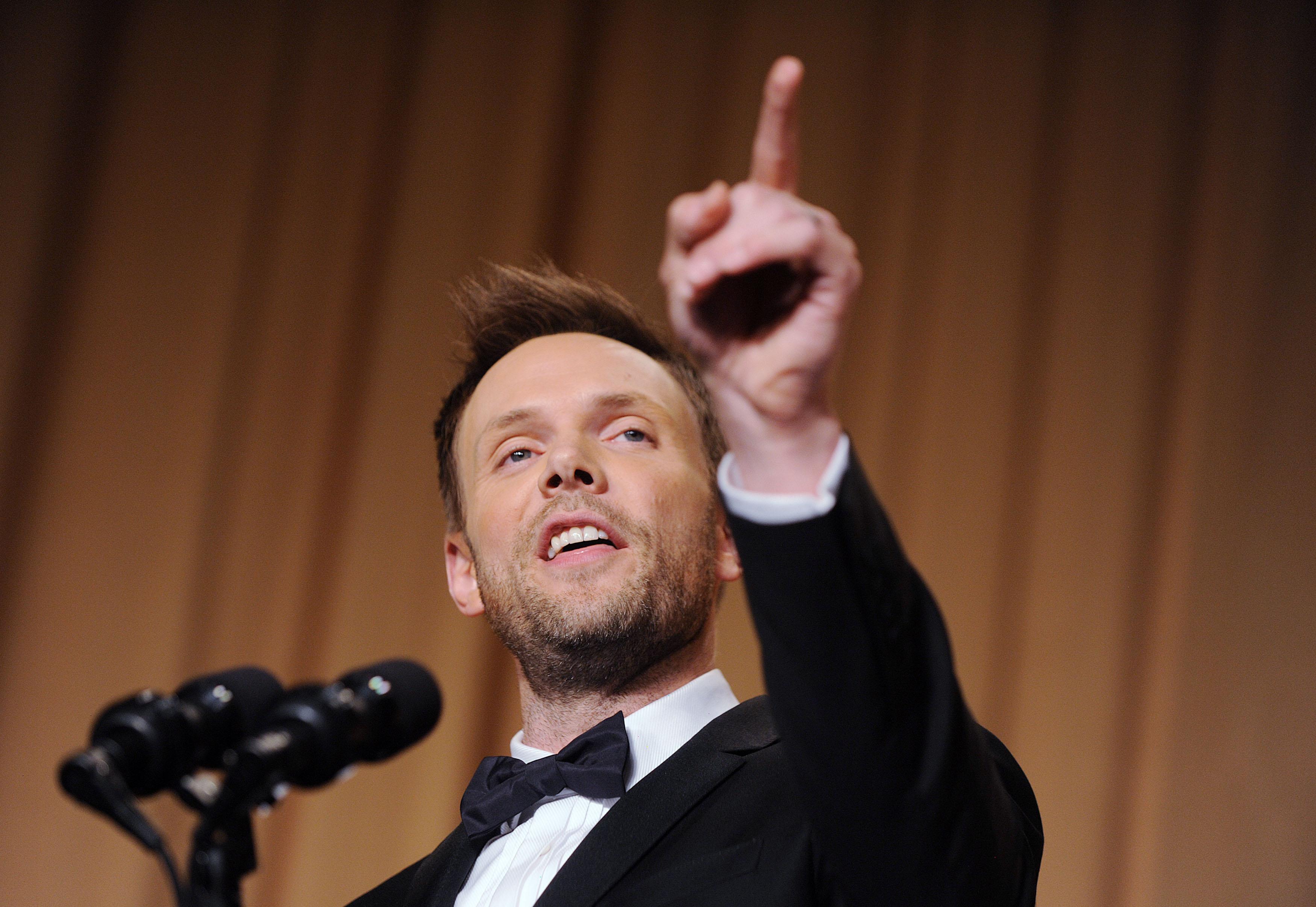 Joel McKale was on fire as the host for Saturday's White House Correspondents' Dinner, taking on the biggest names in Hollywood and President Barack Obama.
Of Donald Trump, the funnyman said, "People are asking, 'will Donald Trump run again?' And the answer is, 'does that thing on his head crap in the woods?'"
George Clooney's recent run-in with Steve Wynn over the president wasn't overlooked. "Every year the president's White House doctor checks his colon for polyps and for George Clooney's head."
Article continues below advertisement
Jessica Simpson, who was in the audience, didn't escape McKale's razor-sharp humor. He called President Obama "one of the
all-time great presidents. Definitely among the top 50. Somebody please explain that to Jessica Simpson."
Arguably the best line of the night though was aimed at Kim Kardashian and her sisters.
Said McKale: "I know the Kardashians are Republicans because they're always trying to screw black people."