How Low Can She Go? Heidi Klum Flaunts Her Bikini Bod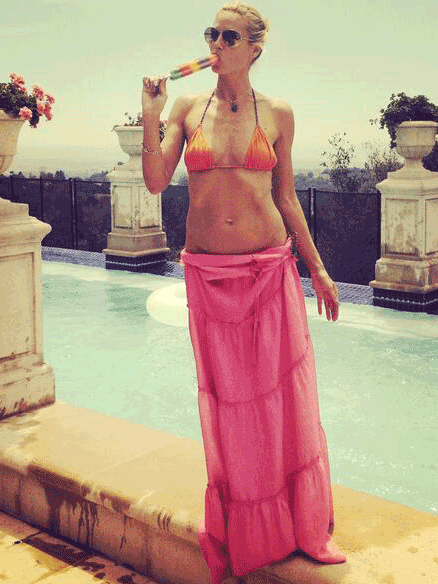 Heidi Klum seems to LOVE showing off just how fit and toned she is.
The 40-year-old mom of four nearly bared all in the latest pic she's sharing with fans.
Standing poolside, she has her bikini cover-up pulled down as low as it can possibly go without revealing way, way too much, even for Klum.
As RadarOnline.com reported, friends of the America's Got Talent judge fear she may be going through a midlife crisis.
Article continues below advertisement
Earlier this year she ended her year-and-a-half long romance with her former bodyguard and then took up with Demi Moore's ex-flame, Vito Schnabel .
A topless Klum and Schnabel were spotted cuddling on a beach last week. At least now, she's keeping her top on!