Brandi Glanville Claims Eddie Cibrian Still 'LUUUVS' Her As She Questions If She's Really Over Him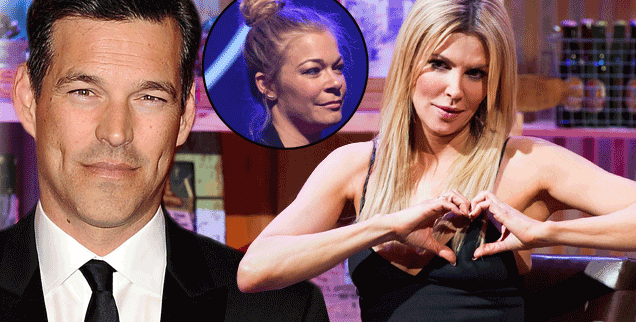 Brandi Glanville has been busy stirring the Twitter pot and stirring up trouble with her ex-husband, Eddie Cibrian, and his wife, LeAnn Rimes.
With Cibrian on her mind, the Celebrity Apprentice contestant wrote to her followers:
"He's my EX- so do I really want him or am I ok with him telling Me how much he LUUUVS ME but is gonna chill with his "backupp."
Confessing that she still has strong feeling for her actor-ex, Glanville followed up with: "The best way to get over someone is 2 get under someone else:)"
Article continues below advertisement
Is Glanville just trying to "mess with" Rimes and Cibrian? Tell us what you think in Comments.