Move Over Brandi & NeNe! 'The Real Housewives Of Melbourne' Prove They Are Even MORE Crude & Nasty Down Under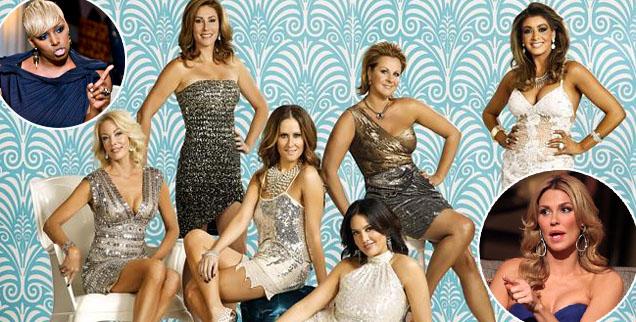 Brandi Glanville, Teresa Giudice and NeNe Leakes have nothing on The Real Housewives of Melbourne when it comes to being nasty, crude and just plain disgusting!
Giving new meaning to the term, Down Under, Gina Liano says Lydia Schiavello's new cook book is going to be "all about her vagina," and then tells Chyka Keebaugh she's saying that because "she doesn't cook c**k, does she? It's the same thing!"
Article continues below advertisement
Lydia also moans and groans over being on a helicopter, "Hearing the propellers, hearing the horsepower in a motor of a helicopter just SO turns me on. Yeah ... fast and hard," she said in an episode where the six stars fly out to Mission Beach.
And Andrea Moss is no fan of Lydia's, screaming, "You are crude, you are vulgar, you are confrontational and aggressive! I actually get offended even looking at you!"