Naomi Campbell Dating Michael Fassbender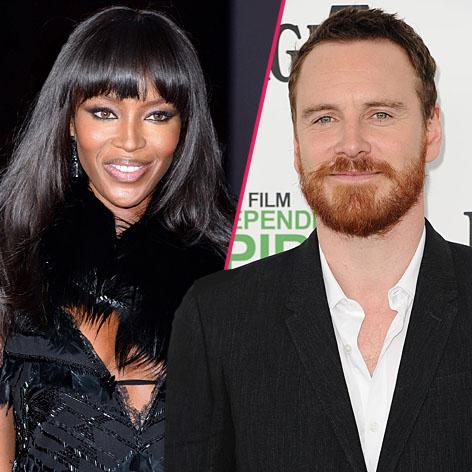 Naomi Campbell is dating Michael Fassbender, openly hugging and kissing the 12 Years a Slave star in a restaurant, according to the UK newspaper, The Sun.
They met up at the London hotspot, Coya, on Tuesday. At one point, they even started snogging," a source told the paper.
Campbell, the shapely cover girl of the new issue of Shape, made news last week when she laughed at Kim Kardashian and Kanye West landing the cover of Vogue. They hadn't earned the right, the supermodel she suggested.
Article continues below advertisement