Khloé Kardashian Takes Her Romance With French Montana To The Streets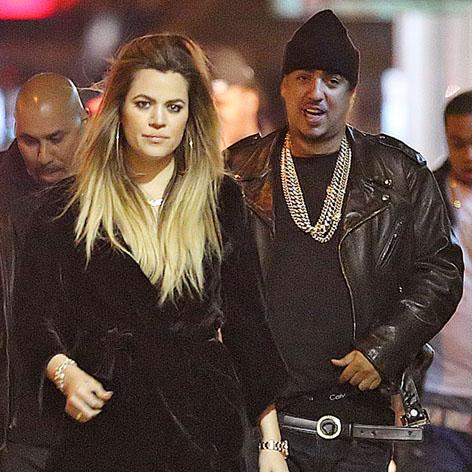 Khloé Kardashian went very public with her romance with rapper French Montana Friday night in New York City.
The Keeping Up with the Kardashians star was spotted literally strutting her stuff down a Big Apple street as the new twosome and his entourage went for a slice at Star Gourmet Deli & Pizza following an appearance he made across the bridge at a New Jersey nightclub.
Montana, real name Karim Kharbauch, is a highly successful hip hop mogul in addition to being a performer -- he's CEO of Cocaine City Records. He's out on a mini tour promoting his Excuse My French album, and Kardashian is his No. One groupie along for the fun.
Article continues below advertisement
Her divorce from Lamar Odom is slowing working its way through the system.