Fifty Shades Of Farrah? 'Backdoor Teen Mom' Abraham Primed To Pen Trio Of Sex Books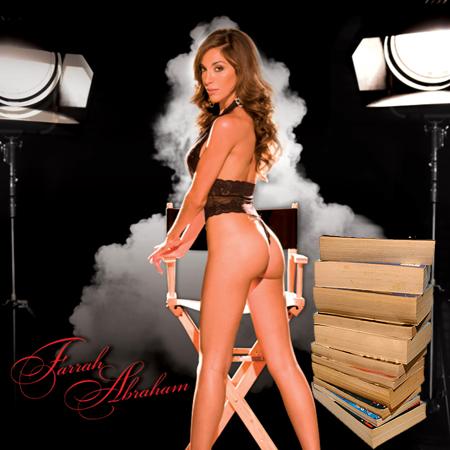 Farrah Abraham is set to announce the first of three erotic novels she has coming out, the publishing company Ellora's Cave announced on Tuesday.
In the reality star's latest attempt to cash in on her sex appeal -- a mold of her unmentionables is slated to hit the market down the line -- the mother-of-one will blur the lines of reality by telling the tale of a fictional reality star (with a kinky streak) named Fallon Opal.
Article continues below advertisement
"In The Making reveals the truth about 'being in the limelight' as a young celebrity," Abraham, 22, told Radar. "Writing this series was like therapy for me. Fallon's story follows what I've gone through recently, much of it witnessed and misunderstood by the public.
"Book One is an entertaining and sexually charged novel, but it's also an inside look at the underside of being a reality TV star that everyone else can relate to."
In the follow-up to her hot-selling tome My Teenage Dream Ended, the Teen Mom (who famously starred in a sex tape with James Deen) will delve into issues such as sexuality, consequences of promiscuity, and misconceptions about the porn industry in her first foray into fiction.
Patty Marks, Ellora's Cave CEO, said that "the books are based on Farrah's true feelings about what she went through," and will illuminate truths about all of the aforementioned topics with a fictional twist.
"I think readers will be surprised to find out who Farrah really is and what a great character she has developed with Fallon Opalm," Marks told Radar. "I can see why her first book was a bestseller; it's great to have another independent woman like Farrah in our publishing house celebrating her sexuality."
The Couples Therapy star's book can be pre-ordered via Amazon.com. It's due out in July.