Exclusive
Loyalty In Question! Teresa Giudice Not Sure She Will Stand By Husband Joe As Federal Fraud Trial Looms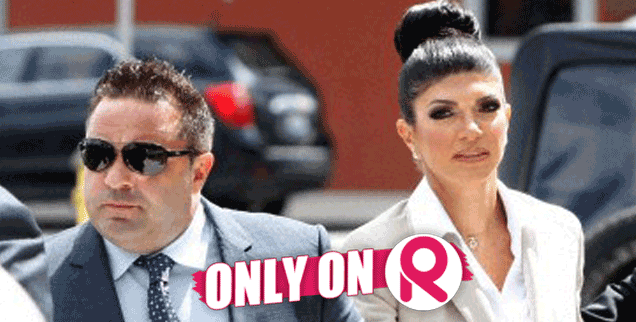 As Teresa and Joe Giudice's trial date for 41 charges of federal fraud nears, Teresa is finally starting to have doubts about her husband - and is not sure that she will stand by his side if they go to prison.
In a recent conversation with another woman whose husband had gone to prison, The Real Housewives of New Jersey star made a shocking statement.
"She said, 'You waited for him?' a source told RadarOnline.com Teresa asked. "And she goes, 'Oh, you're a better person than me'."
Article continues below advertisement
In the past, Teresa would never have suggested she might not always support Joe.
GALLERY: The Giudice's 30 Most Shocking Quotes About Fraud & Finances
"She would never talk like that... She was a stand by your man type of situation," the source said.
But now in the wake of news that Joe was spotted hanging out with other women, Teresa's attitude seems to have changed.
"After all that other news hit, there's got to be a doubt in her mind," the source said. "Every time she turns around, she's away, she's seeing pictures of him somewhere else. So I have a feeling that she's starting to say, 'Are you kidding me?' Like 'Stand by my man but meanwhile every time I go somewhere, he's doing something else?'"
And as the trial date looms, Teresa is starting to realize that Joe may not be putting his neck out there to protect her.
"I think she's finally starting to realize it: 'I better cover my own ass. I have four kids to take care of,'" the source said.