Piers Morgan Read His Rights, Questioned By Scotland Yard In Brit Phone Hacking Scandal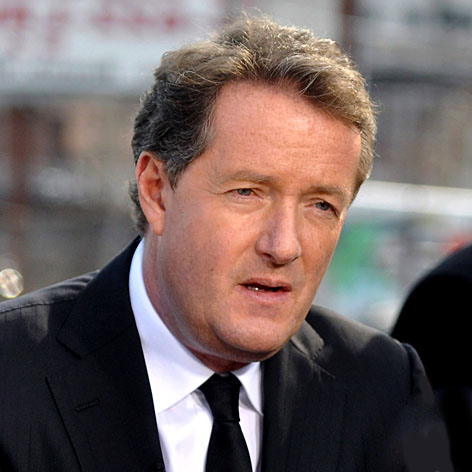 Piers Morgan has been read his rights and interviewed by Scotland Yard as the British cop shop continues to investigate the phone hacking scandal that's rocked several U.K. newspapers.
The interview was conducted "under caution" -- the U.K. term for an interview that takes place when the police suspect a person of an offense and read him his rights before being questioned. It took place December 6, both the Metropolitan Police and the CNN host himself have confirmed.
Article continues below advertisement
"This was further to a full witness statement I had already freely provided. I attended the interview as requested," the former America's Got Talent judge said in a statement.
Morgan edited the Daily Mirror from 1995 until 2004, when he was canned after the newspaper published staged pictures of Iraqi prisoners being abused by British soldiers. At the time, Morgan said he did not know the disturbing pictures had been staged when he acquired them for his tabloid.
Six of Morgan's Daily Mirror editorial staff have been arrested in the phone hacking debacle. Morgan has always insisted he knew nothing about such activities.
In a 2007 interview given to the Press Gazette, however, Morgan described hacking as "an investigative practice that everyone knows was going on at almost every paper in Fleet Street for years."
CNN has declined comment, reports The Independent.