Liam Who? Miley Cyrus & Jared Leto Reportedly Now 'Hooking Up'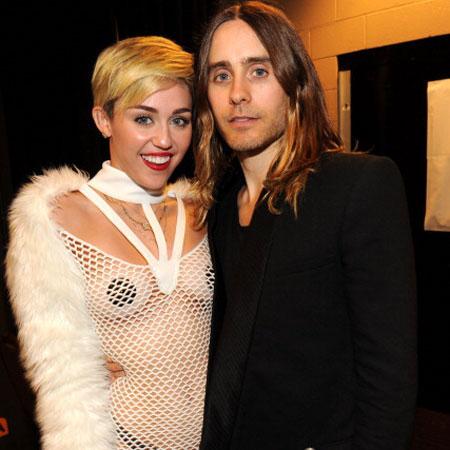 Miley Cyrus quickly moved on from her broken engagement to hunk Liam Hemsworth and RadarOnline.com has learned of a new report detailing how she's making sweet music with Jared Leto.
The two have known each other for a while, but according to Us Weekly the pair "are hooking up," a source revealed.
"She stayed over at his house in L.A. in early February," an insider said.
The pair's sleepover allegedly took place just weeks after they caught up at Clive Davis' pre-Grammys party on Jan. 25. Previously, the duo was photographed together at the iHeartRadio Music Festival in September.
Article continues below advertisement
"They like to have a good time, they love to talk about art and music -- and they're both comfortable with nudity!" the source added.
According to the magazine report, they aren't looking for a serious commitment, though.
"Jared doesn't do girlfriends," a pal said of the 42-year-old Oscar-nominated Dallas Buyers Club star.
Previously, the "Wrecking Ball" singer has been romantically linked to Rolling Stone magazine heir Theo Wenner, actor Kellan Lutz, and her producer Mike Will.