Exclusive
Bethenny Frankel -- Scared Her Business Secrets Will Be Revealed, Pleading With Judge To Seal Court Docs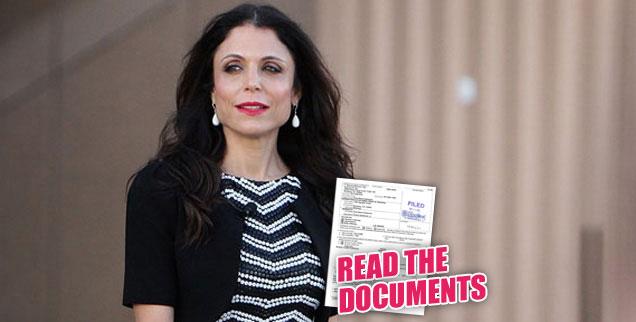 Bethenny Frankel doesn't want the secret to her success revealed and is pleading with a judge to seal court documents that contain details of her business, RadarOnline.com is exclusively reporting.
In 2011 a class action lawsuit was filed against Frankel and her Skinny Girl Cocktails company, claiming false advertising and as the case continues the talk show host filed court documents on Dec. 6, 2013 asking a federal judge to seal all materials pertaining to the suit.
Article continues below advertisement
Specifically, Frankel gave a deposition in regards to the civil suit that she'd like sealed because"the transcript contains non-public, commercially sensitive confidential and proprietary business information."
The documents purportedly include highly confidential "sales data, business plans, research and marketing presentations" and Frankel fears if they go public her company will suffer.
MORE ON:
Celebrity Justice
Furthermore, Frankel and her Skinny Girl company hired a man named Dr. Ugone as an expert to help defend their case and she would like his report to be sealed as well.
Claiming it contains "commercially sensitive information," Frankel, 43, alleges that competitors could use it to their advantage and it would cause the company great harm.
The motion was filed on behalf of Frankel, Skinny Girl Cocktails and Beam Global Spirits, who Frankel actually sold Skinny Girl to in April 2011 for an estimated $100 million.
The court has yet to make a decision on whether they will seal the documents.