Exclusive
Former 'Basketball Wives' Star Laura Govan Accused Of Violating Federal Law, Sued For $170K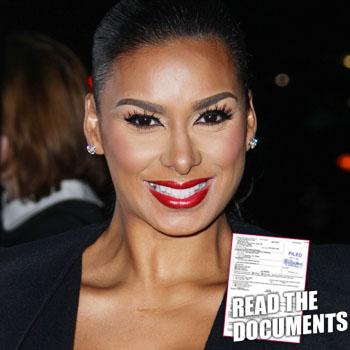 Former Basketball Wives star Laura Govan has been accused of violating federal laws for an incident with an Oakland, Calif. company, RadarOnline.com has exclusively learned.
Govan — who was axed from the VH1 show after Season 2 — was slapped with a lawsuit on Nov. 26, 2013 by G & G Closed Circuit Events, who claims that her bar, Kimball's Carnival, unlawfully broadcast a boxing match and profited from it.
Article continues below advertisement
"On December 1, 2012, Defendant Laura Sylvia Mendoza Govan, or by specifically directed the employees of Kimball's Carnival to unlawfully intercepted and broadcast Plaintiff's Program at Kimball's Carnival," the lawsuit reads.
"The actions of the employees of Kimball's Carnival are directly imputable to Defendant by virtue of ownership of Kimball's Carnival."
Indeed, RadarOnline.com has pulled the bar's liquor license with the California Department of Alcoholic Beverage Control and Govan is listed as the Primary Owner and Licensee.
G & G Closed Circuit claims that as a "commercial distributor and licensor of sporting events," Govan maliciously acted in an attempt to harm the company without paying a licensing fee.
The company is therefore asking for $170,000 in judgement for the violation of the federal law and their attorneys' fees.