Exclusive
Bad Girl Gone Broke! Star Of VH1's 'Bad Girls Club' Files For Bankruptcy With $50k Debt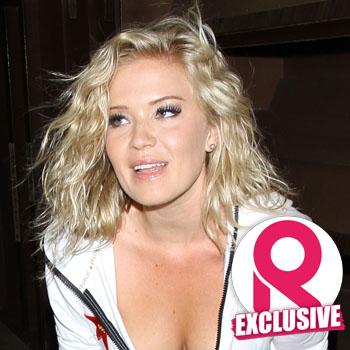 One of the most infamous Bad Girls Club stars Amber Meade filed for bankruptcy last year, claiming she had a mere $4,510 in personal property -- and RadarOnline.com has all the exclusive details.
In court documents obtained by Radar, Meade filed for Chapter 7 Bankruptcy on June 17, 2013, owing creditors a total of $52,241.64 that she was unable to pay, including a student loan of $6,580.
Article continues below advertisement
Meade claimed her monthly income was only $1,557.53 but that her average monthly expenses cost her $1,621, leaving her at least $63.47 in the red each month.
Interestingly, Meade's official Twitter page says she's a Mortgage Relief Specialist, but on her bankruptcy filing her occupation is written as a receptionist for Amerifi Mortgage — not exactly the same thing — and her income in 2012 was $11,000 and $5,000 in 2011.
At the time of filing, the controversial Oxygen network reality TV star had just $100 in cash, $200 in her checking account and was driving a 1994 Buick Park Avenue with 204,000 miles on it.
On Sept. 23, 2013, her debt was discharged and the case was closed.