Exclusive
Porsha Stewart Had Bank Account Garnished For $20K After Falling Behind On Homeowner's Dues -- See The Court Docs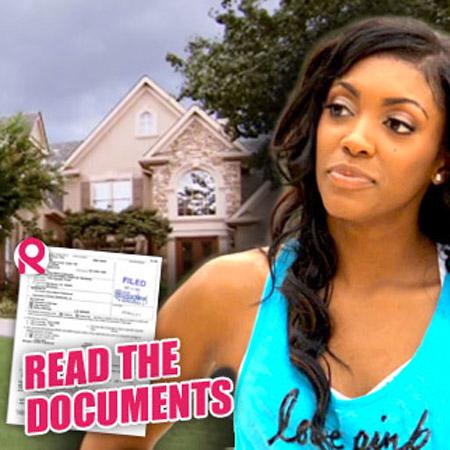 Real Housewives of Atlanta star Porsha Stewart might want to re-think her divorce from NFL star Kordell, because she can't pay her own bills now!
According to court documents exclusively obtained by RadarOnline.com, she was sued by The Grandview Condominium Association in 2012 for falling behind on her homeowner's dues and when she didn't respond to the lawsuit, the Condo Association went back to court in Nov. 22013 because she still wasn't paying.
Article continues below advertisement
READ THE DOCUMENTS: Porsha Stewart's Bank Account Garnished
On Jan. 13, 2014 a judge signed off on court documents issuing the garnishment of her bank account to the tune of $17,859.67.
SunTrust Bank will get the money on behalf of the Grandview Condominium Association.
The court docs state that Stewart actually owed $13,584.67 in dues, but with interest, attorney's fees, post-judgment interest and case costs included, the grand total is now nearly $20,000.
Aside from raking in earnings on the hit Bravo show, Stewart has also started her own luxury hair collection company Go Naked Hair, which she better hope is a success so she can pay off her debt!