Exclusive
Camelot, Spurned: Jackie Kennedy's Younger Sister 'Mortified' Her Former Daughter-In-Law, Carole Radziwill, Is On 'RHONY'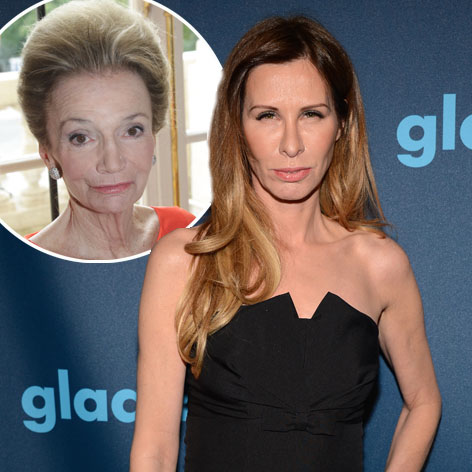 The youngest sister of Jacqueline Kennedy Onassis, socialite Lee Radziwill, is said to be "mortified" that her famous family name is associated with The Real Housewives of New York, where her former daughter-in-law Carole Radziwill is a main cast member, RadarOnline.com has learned.
Carole was wed to Lee's only son, Anthony, from 1994 -1999, before he died from cancer, just weeks after his cousin, John F. Kennedy Jr., perished in a plane crash.
Article continues below advertisement
The fiercely private and reclusive Lee "guards her privacy with a vengeance and has expressed her disappointment that Carole used the Radzwill name on The Real Housewives of New York," a source told Radar.
"It's just tacky. Lee believes Tony never would have wanted Carole to be a part of reality television and she can't quite grasp why anyone would want to be a on a television show with women fighting and getting drunk. Fortunately, she lives in Paris and that puts some distance between her and the sensational headlines."
As the upcoming season of the New York franchise is set to premiere on Bravo, journalist Carole, 51, has already warned it's "bat sh*t crazy!"
"I wouldn't compare any of the shows, just like I wouldn't compare the cities," she said in an interview last week. "New York has its own unique style of drama. But on a scale from 1 to bat sh*t crazy? It's bat sh*t."
The season, the series' sixth, is much-anticipated: The Big Apple ladies held a brutal contract standoff before the season started.