Exclusive
Joe Giudice Won't EVER Leave Wife Teresa For Another Woman Because 'She's The Meal Ticket': Source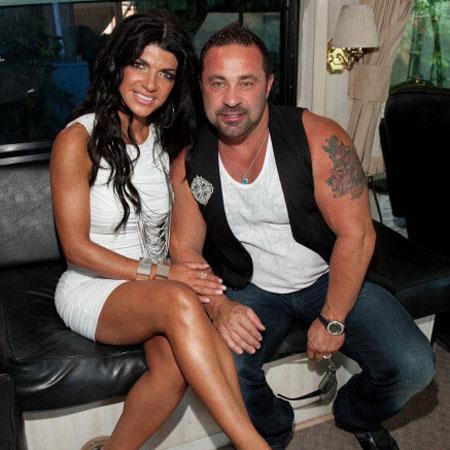 Despite the trouble that The Real Housewives of New Jersey star Teresa Giudice and her husband Joe find themselves in — at the center of a messy legal battle as they face 41 counts of fraud and tax evasion -- it doesn't seem to be stopping Joe from running around on his wife.
A source told RadarOnline.com that Joe — who was spotted having dinner with a mystery brunette on Dec. 27 — doesn't seem to have "any regrets" about his rendezvous with another woman.
Article continues below advertisement
"Why would he have done it again when he already got caught at the diner, walking into AC… there's so many places and he just keeps repeating it," the source said.
GALLERY: The Giudice's 30 Most Shocking Quotes About Fraud & Finances
But Joe will never leave Teresa for his alleged girlfriend, the Giudice pal told Radar.
"She's Teresa the meal ticket," the source said. "What would he get? He doesn't make any money on his own."
"She's supporting him," the insider added. "Could you imagine supporting some bastard who is running around spending your money on somebody else? Awful. I don't get it."
Unfortunately, the pal predicted Joe would continue to spend time with his other woman.
"He is a cad and some men cannot help themselves," the source said.
"I think he loves Teresa like a sister. They were raised together and I think that's why it's part of a team. They know each other very well. She can say whatever she wants to him and he can say whatever. It's almost like leaving your brother. He's the father of her kids. He helps her."
Still, Teresa doesn't need to stay married to a man who does not show her respect, the friend said.
"Personally, I think she would do so much better if she got rid of this guy," the source added.
"He should be falling on his sword right now telling them to leave his wife alone. What is he doing? Dragging her through the mud with him. He's no damn good."