Jennifer Hudson Buys Long-Time Assistant A House For Christmas -- Watch His Hysterical Reaction!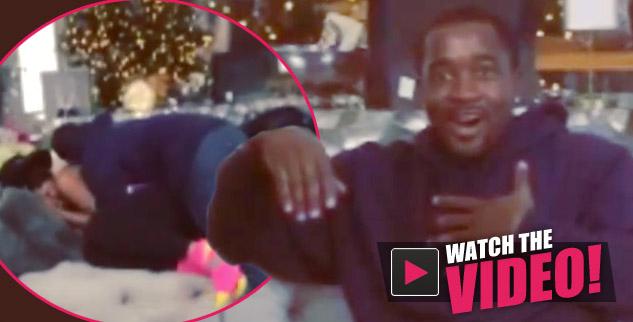 Academy Award-winning actress, Jennifer Hudson bought her long-time assistant, Walter Williams, a house for Christmas — and his hysterical reaction was caught on video.
The Weight Watcher's spokesperson posted the heartwarming video on her Instagram account.
"My assistant Walter's reaction when he found out I was buying him a house," Hudson, 32, wrote.
The video opens with Hudson in the background, wearing a black hat, black tank top and leggings with Williams holding a folder of papers, promptly dropping it and screaming.
Article continues below advertisement
The group assembled appears to be gathered in Hudson's home.
The singer quickly ducks out of the shot as Williams' excitement is contagious. The grateful staffer then hugs JHud on the couch, and says, "What?!" and then starts screaming in jubilation again.
http://instagram.com/p/imDZM6uEpW/
During an interview with Advocate in 2011, Hudson revealed she has known Williams since the sixth grade, and that he is her "closest friend."
Check out the video and tell us what you think about Hudson's generous gift!