Before She Was Famous: Bethenny Frankel Was The Assistant To Paris Hilton's Mom, Kyle Richards Posts Reminder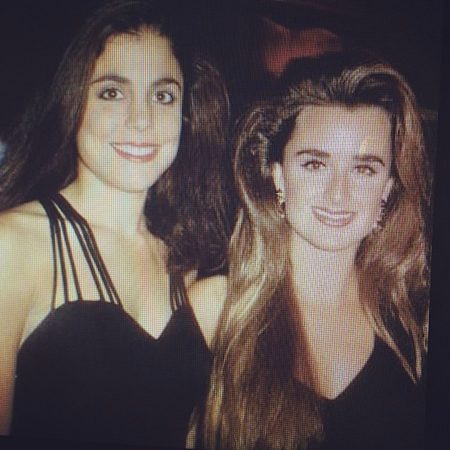 Long before she was a reality TV star, a daytime talk show host or multi-millionaire, Bethenny Frankel was the personal assistant to Paris Hilton's mom, Kathy — and in case you forgot, Kyle Richards posted a "Flashback Friday" photo as a reminder.
The nearly unrecognizable Instagram photo of Bethenny was captioned, "I love this #flashbackfriday with @bethenny flashing WAAAY back."
"I have known your family for so many years. I met Kyle when I was a hostess at a restaurant in Beverly Hills, La Scala," Bethenny admitted during her talk show when Kim Richards was a guest.
Article continues below advertisement
"And then I started working for Kathy as an assistant taking Paris and Nicky to and from school."
According to Kyle, the two hit it off in the restaurant when they realized Bethenny was dating her ex-boyfriend!
"I was having lunch one day and she plopped down right next to me and said, 'Do you use Lancôme eye makeup remover?' Turns out she was dating my ex and the Lancôme was in his apartment," Kyle said.
"We started laughing and became friends. Then I got her a job with my sister driving Paris and Nicky to school."
And the Hiltons weren't Bethenny's only celeb clientele — before hitting it big on Real Housewives of New York and creating the successful Skinnygirl cocktail brand, she also assisted Law & Order: SVU star Mariska Hargitay and Clueless starlet Alicia Silverstone.