Not Beautiful Enough? Bar Rafaeli Gets $1,500 'Vampire Facial'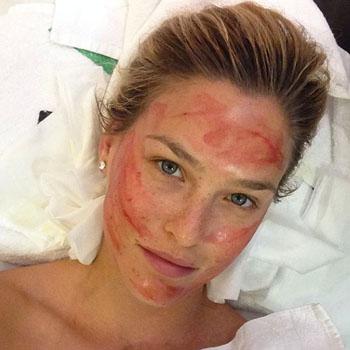 What was she thinking? Bar Rafaeli apparently believed she needed some help in the beauty department.
The supermodel underwent a so-called "vampire facial," now all the rage with the rich and famous, and she shared a pic of herself during the procedure with her fans.
Kim Kardashian - naturally - was one of the first celebs to go public with the vampire facial.
It involves drawing blood from the arm and separating it into platelet-rich plasma using a centrifuge. That's then combined with Restylane or Juvederm, and injected into the patient's face to stimulate collagen production, explains the New York Post . It allegedly creates new skin and removes fine lines.
Article continues below advertisement
Rafaeli had the gory beauty treatment before debuting as a mentor on The X Factor in her native Israel.