Modesty, Simon-Style: Cowell Says Lauren Silverman 'Is A Very Lucky Girl To Have Found' Him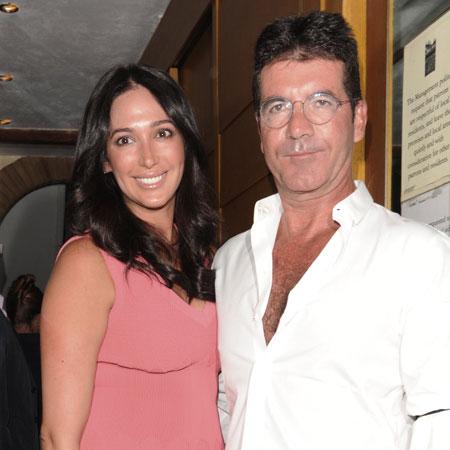 The acerbic nature that made Simon Cowell the prototype of reality TV judges surfaced at Lauren Silverman's baby shower in Beverly Hills this past weekend, as the wealthy dad-to-be said of his love, "I think she is a very lucky girl to have found me."
As we previously reported, Silverman and Cowell were joined by a number of familiar faces from the music impresario's past, including his exes Mezhgan Hussainy and Terri Seymour.
Article continues below advertisement
The 54-year-old said in a speech Sunday, "It's been a difficult year in many ways but now I'm really excited about next year and seeing the birth of little Simon, due at the end of February. I would like to say a special thank you to Lauren for all she's done to help change my life."
According to Mirror UK, about 40 guests dined on high-end delicacies such as foie gras at the swanky bash, where Cowell joked of his cash cow, "I would like to say a big thank you to One Direction, as without them you would all be eating sausage rolls tonight!"
Lauren, who divorced her husband earlier this year, told the guests, "It's so nice to have his family over here to make it such a special night.
"We can now look forward to a new future together."