Kim Kardashian Lashes Out At Critics Of Her Parenting Skills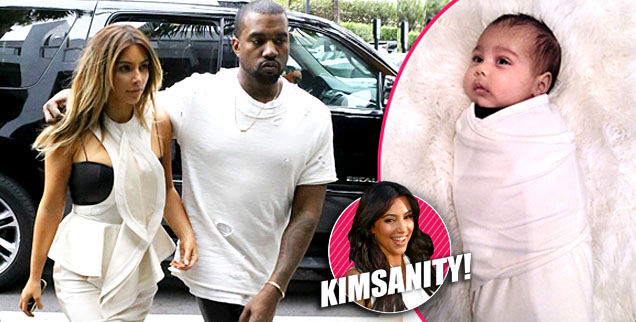 Kim Kardashian has had it with critics who've been saying she's not a good mom because she is so often out with fiancé Kanye West, with their daughter nowhere in sight.
The Keeping Up with the Kardashians star was particularly irked at one of her Twitter followers, calling her "ignorant."
"Bc I don't tweet or instagram my every move w my daughter means I am not with her 247? We share what we want. Or is it bc I go support my fiance at every show & I post pix? When the baby goes down 4 bed or a nap, parents are allowed 2 work & support each other, maybe even have fun too," the reality star wrote.
MORE ON:
Keeping Up With the Kardashians
Article continues below advertisement
Kardashian is currently following West around the country on his The Yeezus Tour, and little Nori is along with them.
In fact, calling Saturday the "best day ever," Kim also shared that she'd taken "our baby girl swimming today for the 1st time, she loved it so much!"