Battle Of The Bulge: Kenya Moore Backtracks After Nasty Weight Comment To Kandi Burruss On 'RHOA'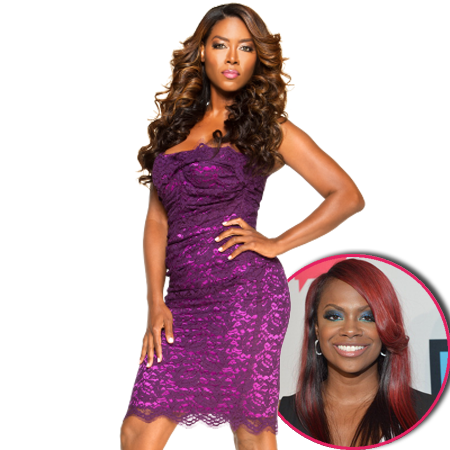 Article continues below advertisement
"I made a wise crack. Kandi knows I think she has a great figure, so I'm sure she laughed as we have together about the 5-10 pounds she wants to lose. I'm not a tiny girl myself, and I appreciate a woman with curves," Kenya wrote on her Bravo blog.
After the pseudo-apology, she went on to discuss her own weight.
"I won Miss USA at 128lbs, and I'm now a healthy 145-150lb at 5'10".
"As women, we know 5lbs is everything to us, but I simply encourage all women to be healthy," she added.
Responding to the weight comments, Kandi took to Instagram, posing in a tiny black body suit.
"Well she says I need to miss a few meals, but I say I'm fabulous! Gone with the wind fabulous," Kandi joked, citing lyrics from Kenya's infamous hit song.
Unfazed by the Kenya's weight shaming, Kandi continued to rant with a flurry of hashtags, like "#IDontCareWhatSheSays", "#YesMyThighsAreBigSoWhat," and "#NoImNotASize2 ."
Do you think Kenya's apology was sincere? Tell us below!