Kardashian Kurse! Magazines Sales Collapse When The Reality Family Is On The Cover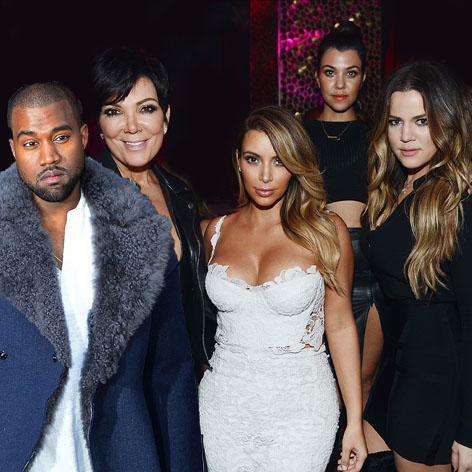 Is the end near? A new sign that the popularity of the Kardashian family is fading fast is the effect they're having on magazine sales.
"It's over. The fatigue factor has really set in," a magazine publisher told the New York Post "None of the Kardashians, either alone or together, is selling."
One glossy mag dropped over 100,000 in average sales with a pic of Kim Kardashian in a bikini on the cover and another was down 50,000 from its average number of copies with a cover story on Kris and Bruce Jenner's split.
Article continues below advertisement
The publisher put some of the blame on Kanye West becoming a member of the clan. "Kanye West is so nasty and aggressive. People don't like him," the publisher told the Post. "It's rubbed off on Kim. It's rubbed off on the whole family."
RadarOnline.com has reported on the sinking Keeping Up with the Kardashians ratings.
"It's simple - overkill," Marc Berman of TV Media Insights said. "The Kardashians are everywhere. They never take a break."
He thinks E! should take them off the air for at least a season and then try them again.
What do you think? Tell us in comments.