The House The Kardashians Built: Reality TV Titan Behind Famed Family Sells $2.6M Mansion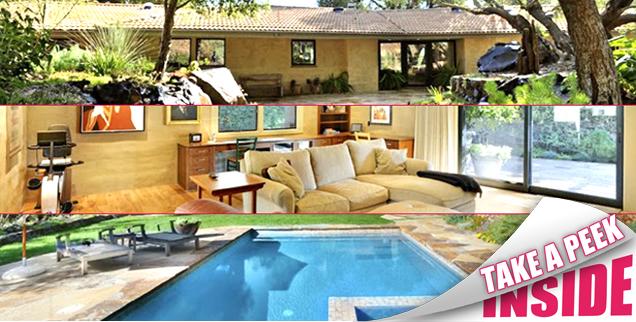 Without Jonathan Murray there would be no Keeping Up with the Kardashians, the Real World, or even the Bad Girls Club.
The true creator of reality TV has amassed a multi-million dollar fortune by putting cameras where they never had been before and RadarOnline.com has a gallery from the Los Angeles house he just sold to a hotel billionaire.
Murray sold the Topanga 3,664 square feet, 3 bedrooms, 3.5 bathrooms 70s style pad to billionaire Hyatt Hotels heir Anthony Pritzker for a sticker price of $2,650,000 according to Realestalker.com.
Article continues below advertisement
A long, gated driveway climbs up the hillside and wraps around to the front of the house that digital marketing materials show spans 3,664 square feet with three bedrooms and 3.5 bathrooms, including an enviably secluded guest suite on the lower level that ensures (auditory) privacy for all and has a private exterior entrance, a separate sitting room, and an attached bathroom.
The home boasts an great room with wood and flagstone floors, a vaulted wood ceiling and huge floor-to-ceiling sliding glass doors
There are two stone fireplaces and a huge bar in the kitchen. There is a family room with a built-in flat screen TV.
Murray, who has flipped multiple houses in Los Angeles over the years, sold this one with a swimming pool and a spa as well as a built-in barbecue for entertaining to the wealthy family.